Assalamualaikum :)
Alhamdulilah... Minggu ini hampir tamat! Walaupun semalam, lebih 12jam di Shah Alam utk selesaikan Psychology punya research, dgn Tia, Nani dan Huda, Alhamdulilah dah settle. Taklah settle mana, tapi at least dah submit. Balik rumah, mandi, tetidur dpn laptop tahu? Serious tak sedar bila tertidur... Sejam jgklah. 5am selesai, tidur. Nasib baik tak ada kelas hari ni... Tapi 1pm td baru selesai semua dan submit. Sgtlah lega sbb tak di-reject terus, just ada pembetulan jgklah... Thank you Tia, Nani dan Huda.
So, actually this celebration dah lama lepas, hamipr sebulan dah, on 9th May hari tu. Tapi baru dapat gambar dr 3 camera. Baru puas sikit nak update kalau ada gambar kan! :)
Untunglahhh Tiaaa!
Birthday dia jatuh hari Rabu, iaitu hari kelas photo comm bersama prof yg sgt baik! yeay! Ingat lg time tu dia tak berapa nak ada mood sbb ada personal problem, *ehemehem*, then sampai je rumah prof, terus classmate menyanyi lagu happy brithday utk dia! But bukan tu je... Lepas tu, prof minta tlg 3 org classmate belikan nasi ayam, time tu lah kawan-kawan belikan cake utk Tia! Yeay! Suka tgk Tia happy... Semua org pun enjoylah time tu!
BIG THANK YOU TO OUR PROF! :)
Thank you utk birthday cake! Secret recipe lagi, sedapnya! Thank you jgk prof utk nasi ayam utk satu kelas! Hihi... Kalau korang nak tau, prof mmg selalu belanja kita org makan. Selalunya breakfast bihun goreng, atau nasi lemak, lengkap dengan air tau... Belanja the whole kelas okay!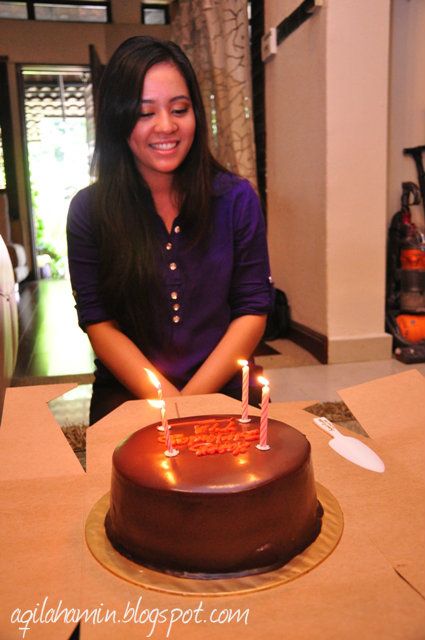 Happy birthday dearest Tia... :)
Banana chocolate from secret recipe!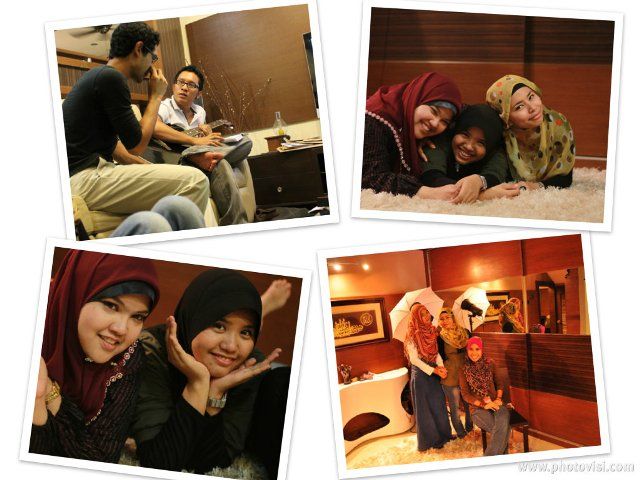 Dearest classmate. Bukan main lagi bab-bab photoshoot!
Prof karokae utk birthday girlll!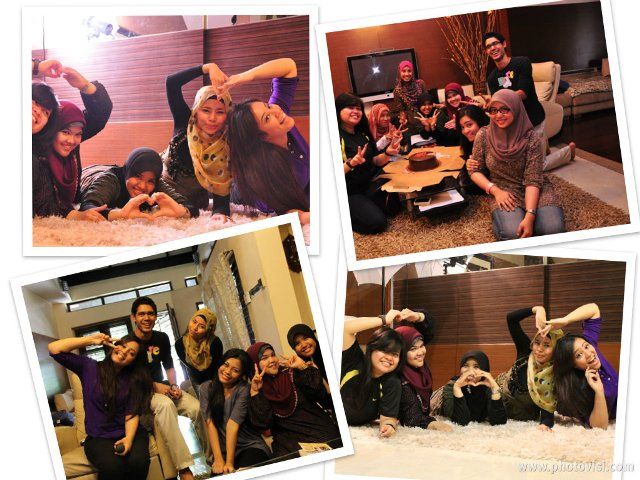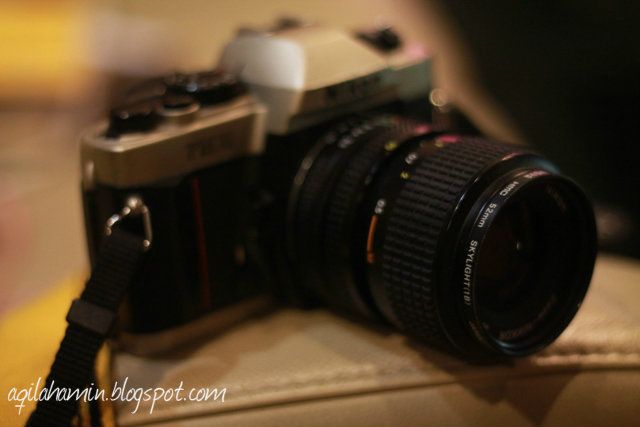 Camera ni, camera prof. But antique sgt, yg ada kodak dulu...
Okayyy, mcm korang leh nampak, kte org makan besar! Hihi... Dgn cake, nasi ayam, dan sambil tu belajar ttg camera dan karokae. Yup, sambil kawan-kawan beria-ria ambik gambar tu, we were actually learning about aperture, shutter speed, angle etc. Itu yg prof keluarkan camera antique dia jgk. Prof ada banyak camera kot! Dan tak lokek langsung ajar kita org... :)
What a blast! Bday girl pun happy... Kte org pun tumpang happy! Hehe... Tia, harap suka hadiah tu eh! That's all, will update about my cousin's wedding later on! Take care!