Assalamualaikum :)
Hai hai, ini cerita hampir 2 minggu lepas. Hampirlah... Belum 2minggu lagi, so tak basi lagi kot. Masa cuti hari gawai hari tu, sy balik Kuantan sbb sepupu paaaaalinggg senget dah nak berkahwin! Tup tap tup tap je tetiba nak kahwin dah, Alhamdulilah, dah jodoh, senang je semua urusan. :)
Tarikh 2 jun 2012, kma selamat dinikahkan dgn aban, di Kuantan, Jam 9 lebih malam. Err tak hingat... Mcm-mcm lah jadi, Hahaha... Makanan utk majlis nikah semua mama, mama ngah, dgn auntie-auntie yg masak. So memang sedap, walaupun makan x sampai 1 pinggan sbb mama suruh cepat nak pergi dewan utk rehearsal & preparation majis esoknya, 3 jun 2012.... T___T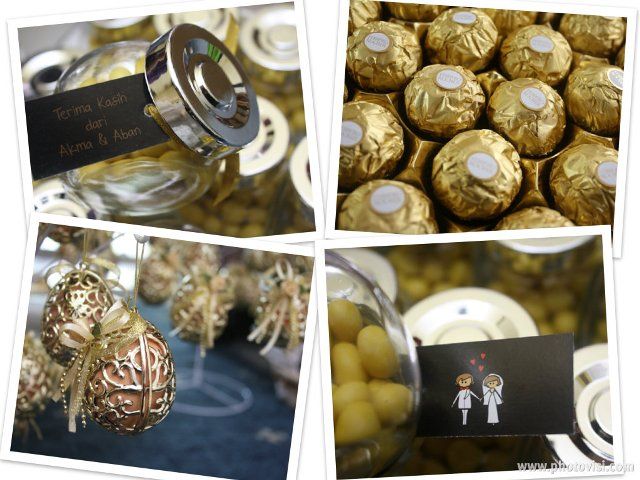 Preparation utk majlis nikah & majlis belah perempuan, esoknya.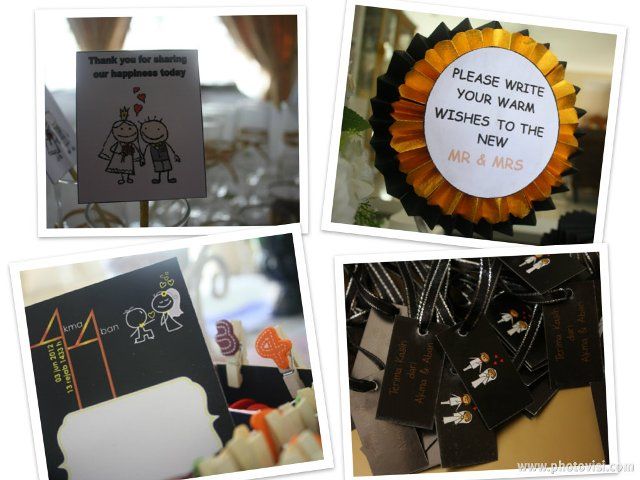 Mcm biasa, ada small booth and wishes cards untuk pengantin!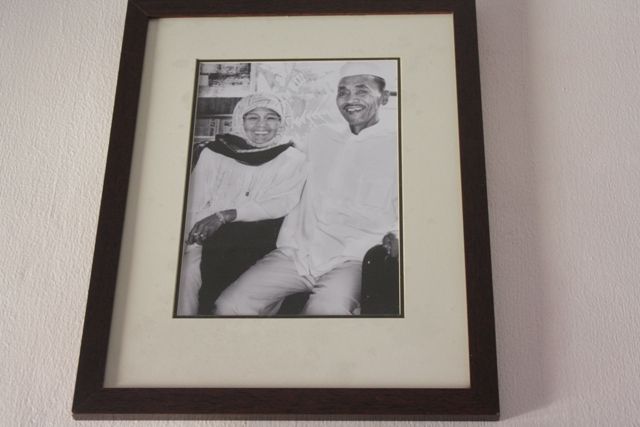 Potret cik (nenek) dgn arwah ayah (datuk). Kami memang panggil nenek sebagai cik, dan datuk sebagai ayah. Ayah meninggal waktu darjah 6, hari Jumaat... Tengah hari. Lebih 10 tahun dah, I miss him... I miss him so bad, ayah sangat baik. Oh ye, ayah meninggal dpn mata sy... :( Al-fatihah.
Siang tu, mmg semua kelam kabut, especially orang-orang dewasa, (eh, sy tak dewasa lagi :P) Mereka masakkk... siapkan goodies mana tak siap lagi, siapkan rumah mana yang belum habis kemas lagi... Ya, teringat muka-muka letih semua orang. Termasuk lah pengantin =,=
Tok kadinya pun boleh tahan panjang ceramahnya, semua orang dah lapar. Hehe... Itu yang nikah pukul 9 malam. Tok kadi tu ada majlis lain lagi lepas tu, sampai ada yang bernikah 12 malam. Acamne tu? Huhu... Tapi tak kisahlah, sebab alhamdulilah, malam tu kma dgn aban sah menjadi suami isteri. Yeay!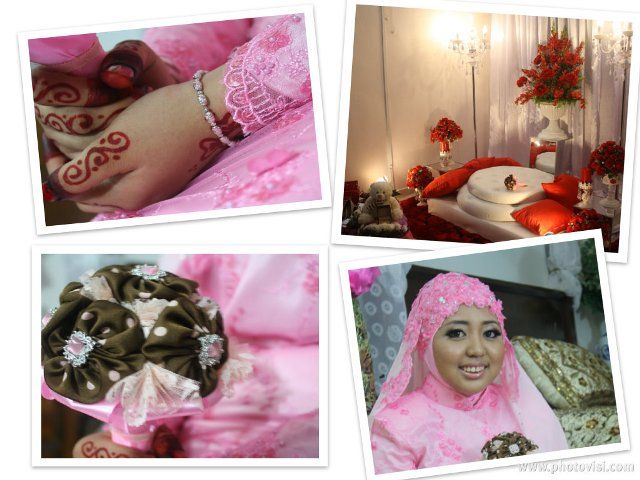 Majlis nikah serba pink dan pelamin merah putih.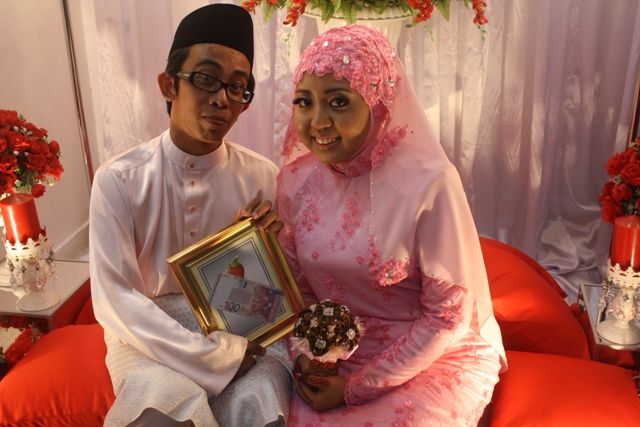 Alhamdulilah... Tahniah kma dan aban! Semoga berbahgia sampai ke syurga :)
Kma tua setahun je dari sy... Uiyooo 24 dah kahwin :P Hihi... Normal lah, dari umur 18 tahun - 20 tahun, ramai dah kawan kahwin. Tapi bila umur 21 tahun - 23 tahun nih, makin ramai gilaaa kawan kahwin. But still, am happy for them! Untunglahhhhh! Rezeki memasing, semua kan kerja Allah.
Oh btw, pelamin dengan bunga yg pengantin perempuan pegang tu, from Azlin Amar Design, here is the
FB page
and this is the
blog
.
Nanti update tentang majlis belah perempuan pulak ye! Till then, take care.