Assalamualaikum :)
Sorry for the long absence, this week really is a hectic week! Whoaaa... Setiap hari pun balik malam. Dari Isnin, Selasa, Rabu, Khamis... Eh Khamis tu sendiri yg berjalan! hehe. Walaupun Isnin je kelas habis mlm, tp Selasa kelas habis lambat skit, so tak mau balik time jammed. Jd teman nani pergi cari baju convo, ditemani mak nani dan tia. Thank you auntie belanja sate! Tapi nani tak jumpa baju convo dia, qila dgn tia yg jumpa baju warna pink, cantik gila, RM100 kau. Cantiknyaaa! Kami sukaaaa! Eh sebenarnya nak cerita pasal kenapa lama tak update blog je. Itulah kesimpulannya, test, dgn exam bertindih every week, so mcm tak sempat nak catch up with everything ELSE.
Tapi nak cerita kejap! Rabu hari tu lepas kelas, ada Koko... Kesatria lah! heh... Kami group 1 ada latihan kecerdasan, jadi semua kene lari padang kawad tu 6 round. 6 round, less than 10minutes! Boleh imagine tak 6 round? T___T Lepas tu group qila ada 7 orang, 1 commander lead dkt dpn, 1 guide dr belakang... So sambil lari ni, tak boleh main taram, kene berpasukan, kerjasama, seorang slow, semua kene slow. But we managed to finish!!! Dan percayalah 90% - 95% daripada 6 round tu mmg kte org jogging je, kiranya jalan pun sekejap sgt. Mcm tak percaya mampu! Hahahahaha... Thank you puan sbb bg kami full mark! :)))
Okay dah habis mukadimah! On 29th April, Alhamdulilah abah sambut birthday yg ke 51... Tak ada apa pun cuma malam kami mkn besar sikit daripada biasa. Hehe... sate khas dr kajang! Yang lain semua mama yang masak... Sedap sedap. Kek digantikan dgn pulut kuning! Thank you mama masak semua sedap-sedap, dan kma, teh belikan sate!
gambar atas kiri, sesi bergambar potong pulut. Hehe. Gambar atas kanan, itulah Cik, nenek sy!
gambar bwh kiri, kma & tunang dia, aban yg akan berkahwin less than a month. sy pengapit (lagi).
gmbr bawah kanan, aisyah cousin no 2 bongsu yg dah darjah 6 dan teh!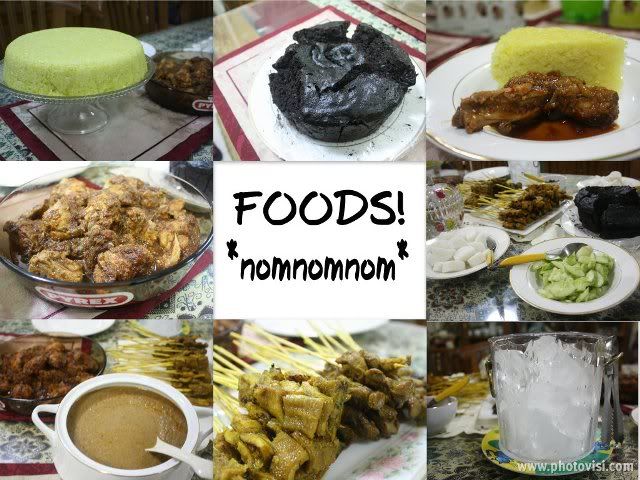 all the delicious, marvelous, foods!
and here, I would like to personally, again, let you know... I really love you. And i'm sorry for my bad attitude, it is my own fault, my misbehave, and do TRUST me, all my good personality and attitude, are all coming from abah and mama love, and guidance. Thank you for that... I love mama and abah so so so much!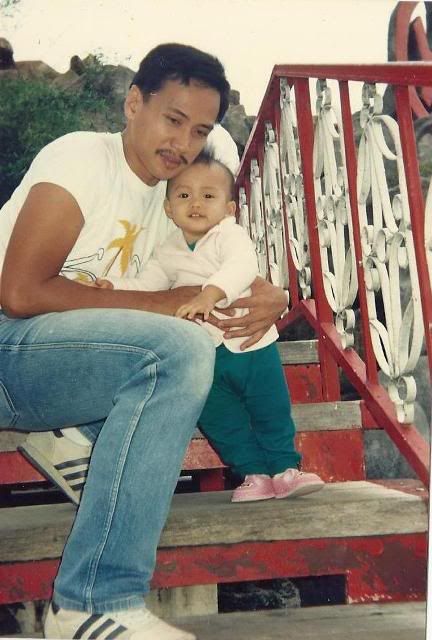 Happy birthday abah! I love you!