Assalamualaikum :)
Kalau dulu, sejak sekolah menengah lagi, suka sangat bau-bau perfume. Sbb wangi, mestilah suka kan. Yes, I really love perfume! Tp nak ckp sentiasa wangi tu, taklah kan. Sbb usually, i will only spray my perfume once, which was the moment before i leave my house. And perfumes are divided into 3, which are - EDT, EDP and EDC. I was being told that the smell of a perfume is depending on our body temperature, how much do we sweat, and the temperature of our environment too. Jadi jangan expect semua org sama. :)
And one weird personal preference - Kalau org lain suka perfume botol besar, sy lg suka perfume botol kecil, sbb sy cepat bosan. Jd boleh tukar-tukar selalu bau yg berbeza. Tp kalau free, org bagi botol besar lagi suka! Hehe... :p Dan sebagai salah seorang shopaholic on9 tegar, haruslah kalau ada masa lapang tu, akan window shopping dkt blogshop termasuklah blogshop perfume. There are many blogshop yg jual imitation perfume, dan juga original perfume. But usually, limited of sizes, and of course lack of varieties... until I accidentally found
X I N X a R a
X I N X a R a
adalah antara blogshop yg jual perfume yg personally, I think sgt memuaskan hati. Kenapa?
Ada banyak jenis size. Ada regular size, miniature dan vials!
Tak perlu risau tentang harga, kalau bajet terhad, beli yg vials atau miniature.
Plenty of brands and smell. Mcm-mcm brand ada, tentulah mcm-mcm bau ada.
Service yang laju, dan owner dia sangat friendly. *PENTING*
Kenapa no 4 tu penting? Sbb sy pernah nak membeli dr blogshop yg barang-barang dia best, tapi sbb owner dia sombong, memang terus potong mood... Logiknya, kalau kita nak menjual, kita nak promosi barang kita, mestilah kita perlu jaga hati customer kan? Nasib baiklah owner
X I N X a R a
ni sangat friendly... Tanyalah banyak soalan pun, mesti dia jawab. :) So I decided to give a try and I bought 2 miniature perfume from
X I N X a R a
. I can't help myself looking at those cute tiny bottle!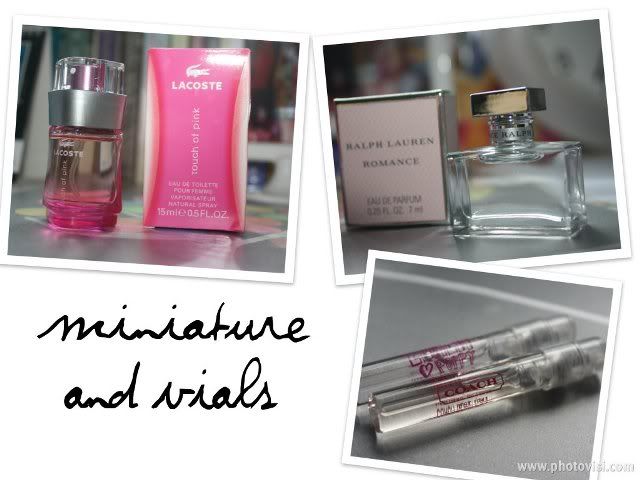 I bought two miniature, and I got two vials for free!
Thank you so much sis Huda! :)))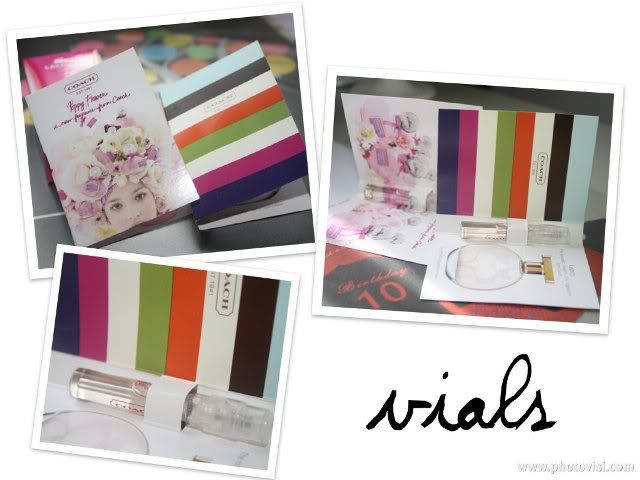 This is vials. Vials is actually a sample. A very little tiny one.
Price range from RM 10. 1ml - 2ml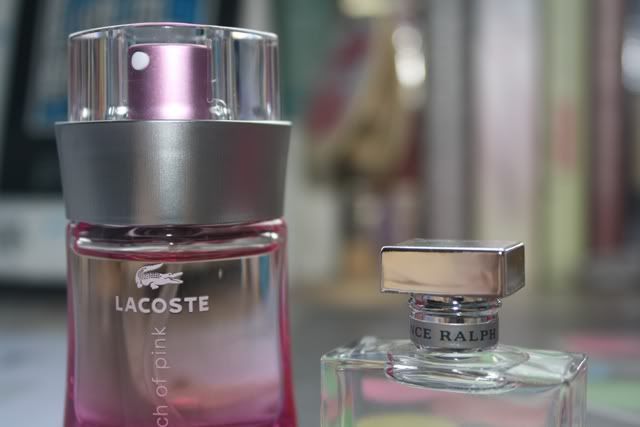 Miniature perfume. From 2ml - 15ml. From RM15 - RM 60
Mine are Lacoste Touch of Pink EDT 15ml = RM 60
and Ralph Lauren Romance EDP 7ml = RM 45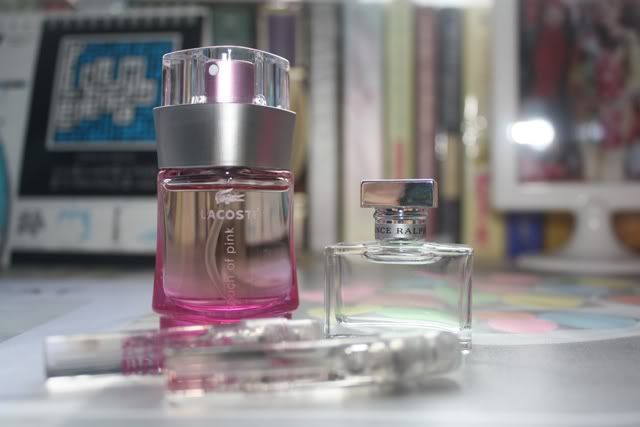 2 miniature perfumes and 2 free vials! Yeayyy.
I am a satisfied customer.
So, untuk yang lain yg suka perfume jgk, do check out
X I N X a R a
facebook! Memang best sebab susah nak jumpa blogshop yang jual original perfume yg jual banyak choice dan size macam ni... Thank you sis Huda, for your service as well!
Till then, happy holiday everyone! :)