Assalamualaikum :)
It's 29th February 2012! Leap year! Siapa yg tak tahu mcm mana, kenapa, tahun lompat boleh terjadi 4tahun sekali, sila google di wikipedia, dan tgk video dkt youtube. Jd, sbb tarikh cantik, rugi tak tulis blog! Lg 4 tahun baru dpt tarikh ni. And oh, leap year jgk adalah tajuk filem romantic-comedy yg comel jgk, and the best part, location filem tu dkt Dublin, sangatlah cantik view-view dia. Shafinaz dah pergi hari tu, dengkiii. More info about the film - Leap Year.
Semalam keluar dgn one of my fav gf. Dia belanja makan sbb dpt sambung degree! And makan dkt Chili's, Empire Gallery Shopping Mall.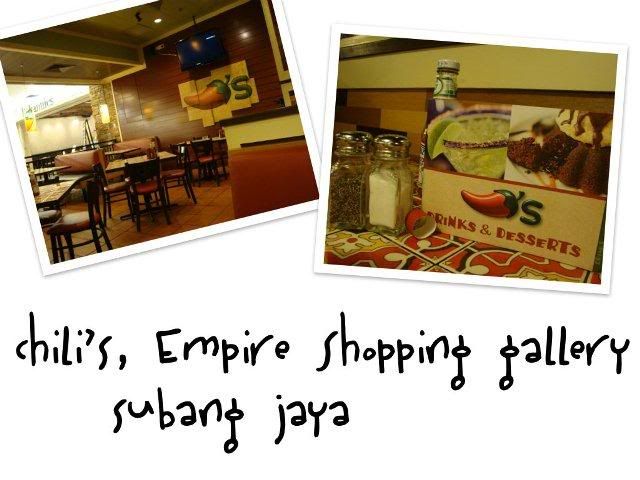 tak ramai sgt, weekdays kot. And, dah lepas waktu lunch.
Pekerja sini okay, ramah mesra.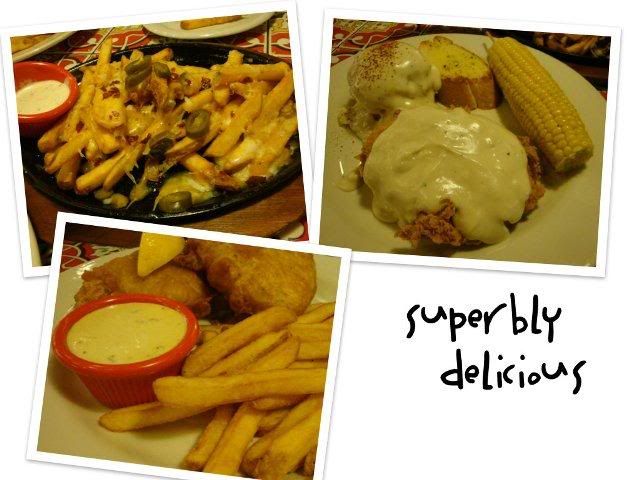 Hambik kau. Kenyang gila melampau sampai sy sakit perut.
Tak pernah rasa kenyang sampai sakit perut. T___T
Texas Cheese Fries - Fries topped with melted cheese, serve with dipping sauce.
Country fried chicken - fried chicken, mashed potatoes, with black pepper gravy,
sweet corn and garlic toast.
Fish & chips - Fish fillets, with fries and tartar sauce.
Air lupa nak snap. Hahaha. But mine, chocolate banana was great. And my main menu is country fried chicken. The fried chicken really is well-cooked and crispy! Nyum nyum. Mashed potatoes sangat sedap, and, portion dia sgt besar tahu? Jd mmg sgt kenyang. Itupun jagung tu sy tak sentuh langsung. Sbb terlalu kenyang, tp mmg nak makan jgk sbb sedap sgt :P
Lepas tu, eh boleh terlupa, ada order dessert!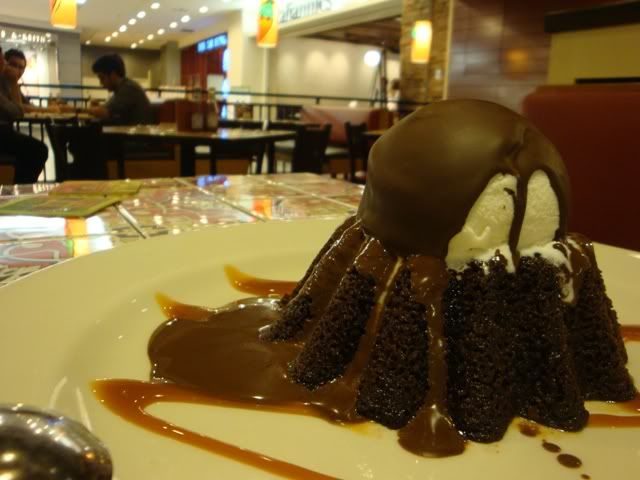 Molten Chocolate Cake - Warm chocolate cake with chocolate fudge filling.
topped with vanilla ice-cream under a crunchy choc shell!
Then, jalan-jalan window shopping utk make sure makanan jatuh, sbb 2kali sendawa yg nak muntah sbb terlalu kenyang. Ishhh.. Senonoh perangai! Then balikkk. Kejap je. Tp banyak gelak, banyak cerita. Berborak dgn gf adalah sgt seronok, sbb tu kita org still akan curi masa nak jumpa like once a month, just to catch up with everything.
And, sebelum turun dr kereta, dpt hadiah! Yeay!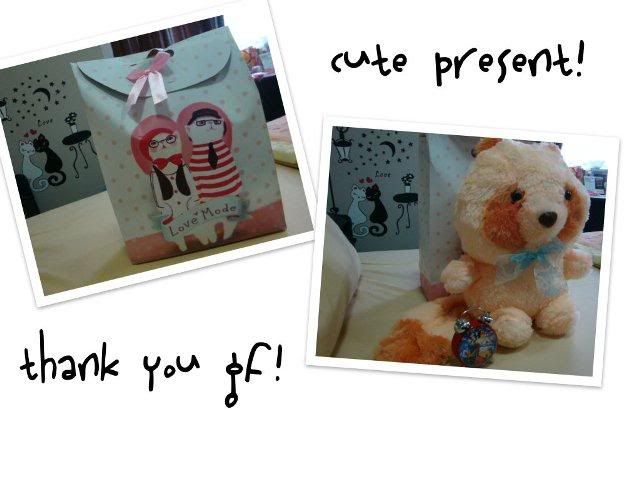 a bear and cute antique coca cola alarm clock.
hadiah nak sambung belajar. terharu terharu! sobsob.
close up jam antique. Katanya,
"jam ni tak ada bateri, kau kena kunci setiap 24jam supaya terus bergerak. Jd, kau akan selalu ingat aku everytime kau kunci jam tu. Dan, untuk ingtkan kau, sebagai pelajar, masa itu emas."

okay betul ni, aku terharu! Thanksss :')
Less than 5 days utk kembali ke sekolah. Entah mcm mana ragam classmate? Hewhewhew. Classmate baru. Then nak berebut parking UiTM tu, Lecturer? Then kena register course, exam, semua online kan kan? Mcm mana ribut tah aku, 1st time nak buat. Huhu. Doakan saja okay!