Assalamualaikum :)
Cuaca sgt panas kan sekarang..? 2-3 hari ni makin menjadi pening kepala, dan rasa loya. Tak nak mkn ubat, tahan lagi. Panadol? Lagilah jangan, mmg muntah makan... Sejak lepas sekolah kot, dah tak boleh makan panadol. Siapa-siapa yg nak demam tu, cepat-cepat makan ubat! Musim kot. Take a good care of urself.
Pagi tadi, abah main golf (lagiiiii...). Mama ajak ke JJ cari brg dapur, tp last-last tak cari, shopping benda lain! Hee.. Shopping brg sekolah! Sgtlah suka semuanya. Thank you sgt-sgt mama! And abah too, hehe.. Pemangkin utk kembali belajar!
Rasanya org lain dpt sambung degree idaklah beria cam i ni kan? Kembali ke sekolah! Minta maaflah terlebih excited, sbb mmg ini impian sy buat masa ni. Alhamdulilah, 1st step dah dapat, skrng masa utk mengharungi plak.. Dan cukup bersyukur, tgk mama dan abah sgt happy :))) Thank you mama abah, for the unconditional love!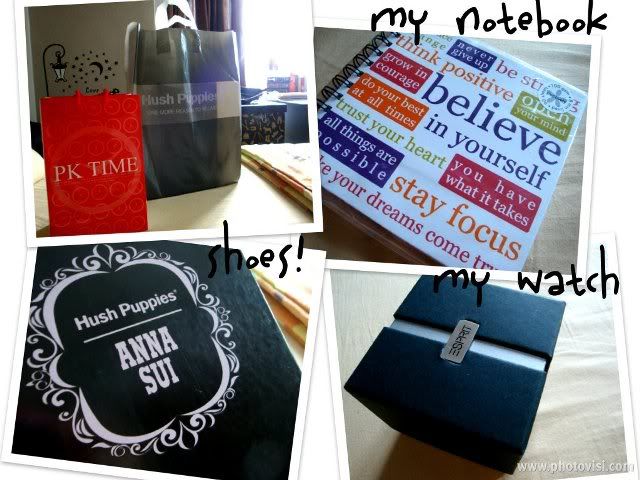 Hasil shopping pagi tadi - Oxford shoes & Watch. My notebook, I got it from mama since 2010.
Alhamdulilah dah boleh guna tahun ni :) Full of quotes!
Tak ajak pun si gemuk ni... Dia dtg menyibuk sendiri! Hahahaha... :)
Habis dia gigit kotak kasut.
I was looking for something really comfortable utk pergi kelas...
I mean, fakulti Masscom tu punya tangga, Ya Rabbi~ Then bangunan bertingkat-tingkat.
Since mmg tak reti pakai heels, which kawin pun tak akan pakai kot, wedges pun tak sesuai,
makanya, this is it! So comfy, and it's limited edition of Anna Sui! :)))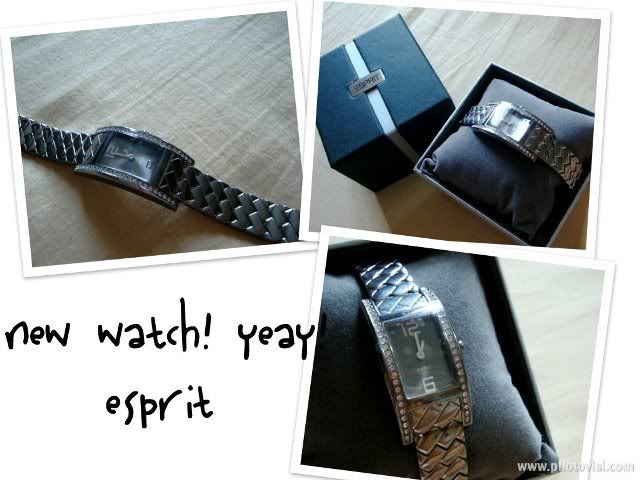 Sebenarnya mcm nak cari jam warna purple jgk, nak matching dgn kasut :P
Ohhh sy mmg tak ada jam sejak 2-3 tahun ni. Rosak... Dan uncle jam tu ckp, harga repair dia sama dgn jam baru. Baiklahhh. So berapa tahun tak pakai jam. Then I saw this! I love this mama! Thank you mama! :)))
Minggu depan akan keluar mencari beg sekolah! Hee. Sy nak cari beg silang, yg sesuai utk formal dan tak formal... Something simple will do. Tgh usaha cari purple jgk. :P Ohhh can't wait utk sambung belajar! Cumanya leceh dan malas nak isi borang, medical check up, prepare results, IC, fotostat itu ini...
Guess what? Jarak rumah ke UiTM almost 45km sehala, makanya pergi balik dlm 90km sehari... Doakan sy tabah T___T Hahaha.. Ye mama, anak mama ni akan cuba ulang alik sekerap mungkin utk mama. Thank you again for all these gift mama abah! :))) Till then!