Assalamualaikum :)
Lamaaa mendiam! Maaflah, macam-macam kejadian tak best berlaku sepanjang seminggu lepas. Abaikan, yg penting hari ini happy dr 12am tadi hingga 12am akan dtg ini insya Allah. :)
Ohhh tanggal 7 januari 2012, i updated a status, saying how much i really miss my girls. guess what, it ended with 246 comments. Hahahaha... Yes you heard me, banyak lah tu utk sy yg bukan artis dan biasa-biasa je nih... Oh yes, that obviously menunjukkan bertapa kami merindui satu sama lain! Hee. So, plan utk jumpa on 20th january 2012. Alhamdulilah, half of us, half of D12 made it! Yg lain di oversea atau tak dpt menghadirkan diri ke KL. Sobsob..
By the way, half of the 12 yg dpt jumpa ni pun, ada yg last jumpa 6 tahun lepas, zaman sekolah je tau.. Lepas sekolah tak dpt jumpa. So it was SUPERRR AWESOMEEE! 6 of us yg available - Me, Naiya, Yamin, Sherry, Syida & Fatin. Malam 20th tuh, on 19th, 5 of us tidur rumah naiya. Time tu lah paling havoc nye, like the whole night bercerita, masak dinner all-together, eh naiya je yg memasak, yg lain tukang tolong potong, makan dan teman borak :P dan tidur almost 4am. Seronokkk sangat, seriously. The next day, friday, baru jumpa fatin dkt OU.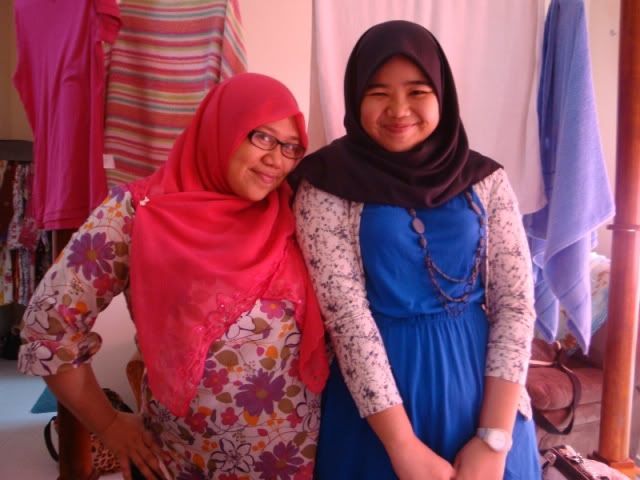 budak yg siap paling awal. left - Sherry, right - Yamin.
Sherry came all the way from Kelantan, haruslah menghargai.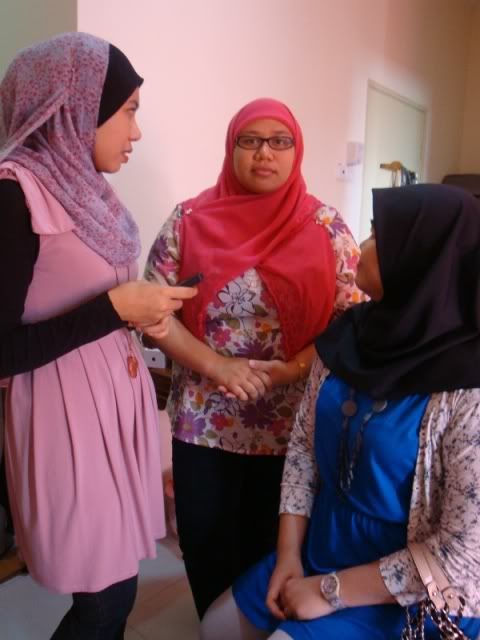 ZZ. Dah start dah Sherry buat ngokngek. Hahahaha.
5 of us yang tidur rumah naiya. Tuan rumah yg di kanan sekali ye.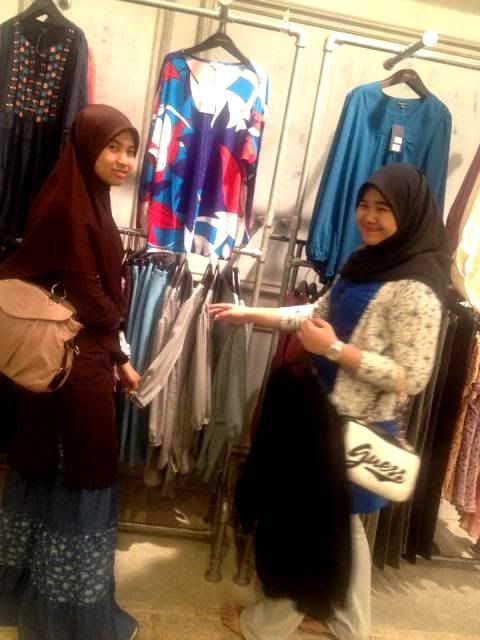 NO movie. Just jalan-makan-jalan-solat-makan-jalan-solat.
left - fatin. Right - Yamin. Patah kaki jalan OU. Baru new wings jeee.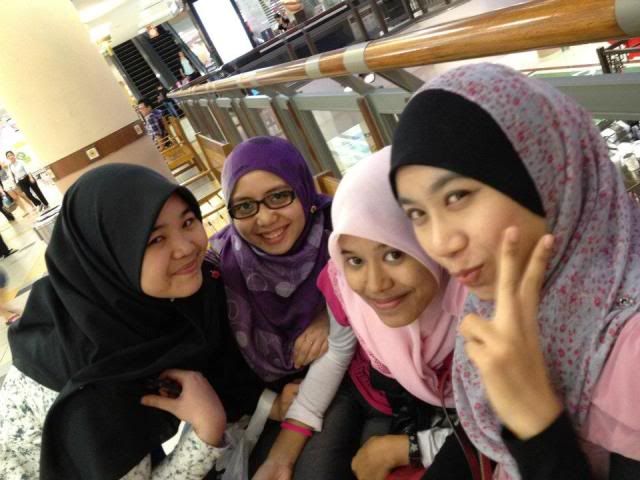 yamin - i - syida - naiya.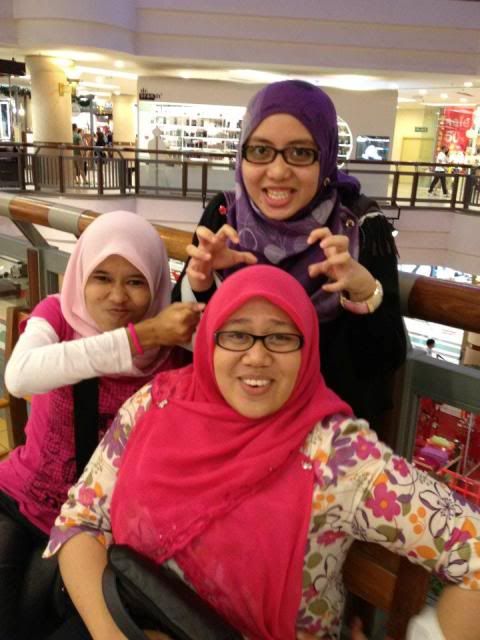 penat menunggu yg lain weyh... Menggila jap.
Ingat org tak reti buat muka hodoh?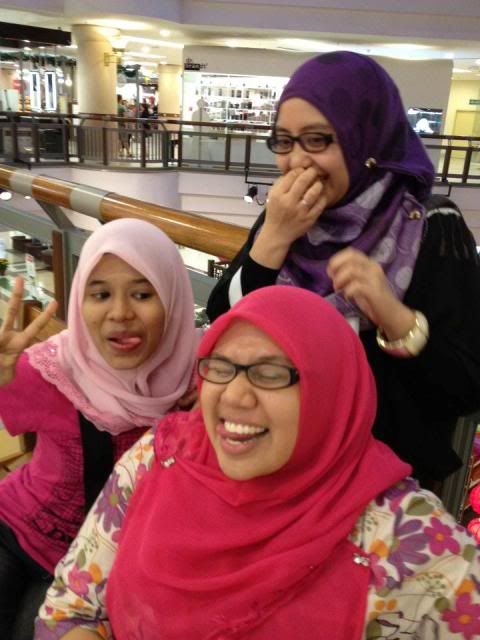 dah tak larat nak gelak sebenarnya. Bahahaha...
Makan time! - Fish & Co. First-timer.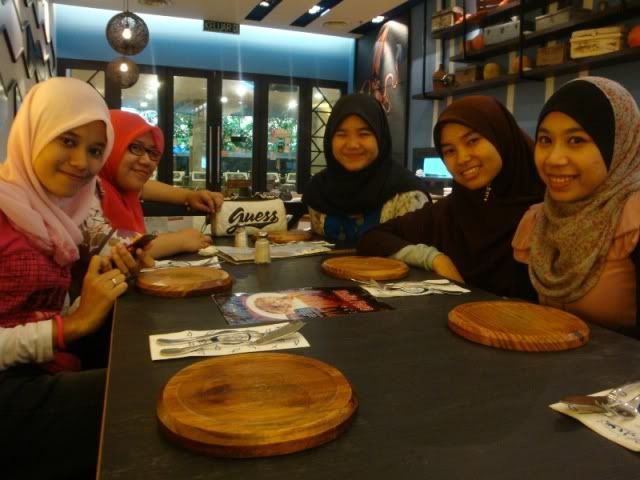 five of them, me not included.
syida - sherry - yamin - fatin - naiya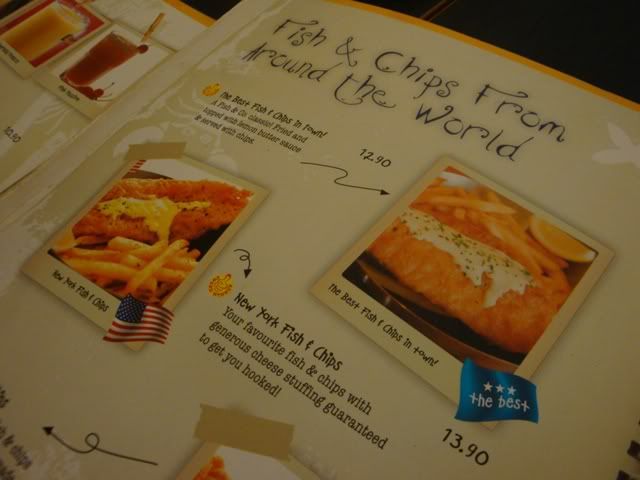 menu - Lebih kurang Fish Market Manhattan. But with more varities of fish & chips.
syida - sherry. Both yg dari jauhhh.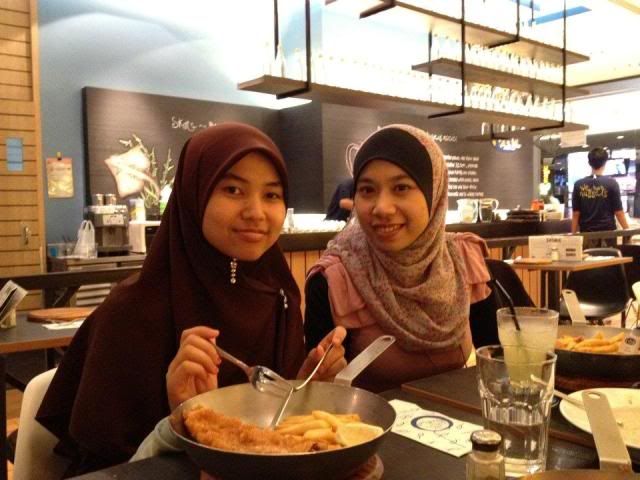 fatin dan naiya.
Berpisah selepas solat maghrib. And balik rumah masing-masing dah. Heh. Thank you syida & Sherry yg dtg dr jauh, Thanks Fatin utk souvenir dr Aussie! Naiya, Thank you utk lots of energy utk drive jauh, dan accommodations, foods was superb. :) Yamin thank you memperkenalkan dgn hotchick. Hahahahaha... Minta maaf if ada salah silap terkasar gurau ke, kawan korang yg seorang ni mmg ganas. :P
And, we were wondering, siapalah antara 12 org ni kahwin dulu? Perhaps it would be the next reunion ke kan? Heh.. Looking forward for it! Yamin kau jgn mengada nak kawin dkt Aussie! aku sembelih kau nanti! Haha... Till then.