Assalamualaikum :)
Yesterday was fantastic. 26th January 2012 sgtlah membahagiakan, Alhamdulilah. After a few days of sorrow-badluck-bad days such thing. Forget it, benda kecil, dan benda dah lepas. Semlm sy keluar dgn salah seorg kawan baik sy yg suka makan! Seronok ada geng suka makan. Kalau tak de geng, tak best. Conclusion nya, in anything you do, do with those who enjoy the same stuff. Then automatically, you pun bertambah tambah semangat.
Yesterday, makan di Bubba Gump. Yes, tak pernah makan pun dekat sini. Hahaha... But tak kisahlah, cuz basically i pernah dgr org ckp Bubba Gump is pricey (it is), and org kata sangat sedap. For me, honestly, bolehlah~ Ada benda sedap, ada benda so-so je. Tp konsep and cafe dia agak cool. Agak lama lah nak menghabiskan makanan. Sebab 2 org perempuan makan, mcm ada jembalang tumpang sekaki. oktipu. Harga tak ingat. Jom cuci mataaa.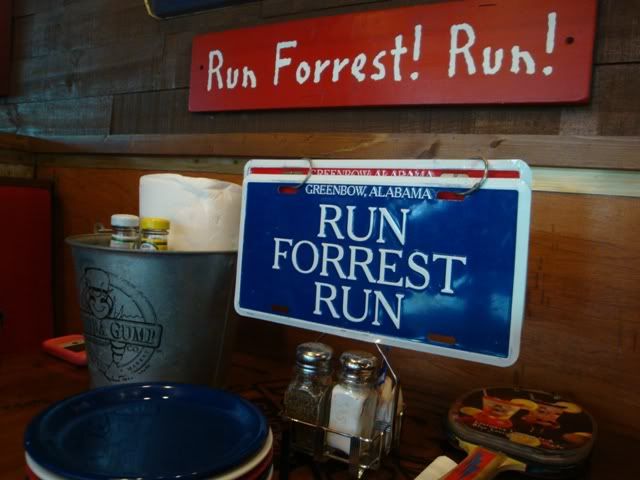 Using a sign to assist you in hailing the waiters.
Red - For the waiters to stop at your table and Blue - would be the opposite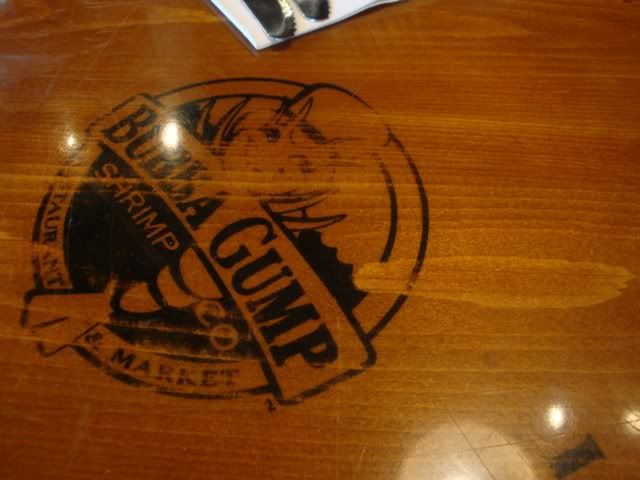 Shrimp as their trademark.
Mine was on the right side!
Left - Speckled Lemonade - You can choose between strawberries of blueberries.
Right - Jenny's Favorite - Strawberry, Cranberries juice & raspberry frozen yogurt.
Speckled Lemonade is a lil bit sour for those who dislike lemonade. For me, it was nice.
Jenny Favorite is a mix of sweet and sour, i love the berries flava!
Calamari rings - Deep fried Calamari, red peppers serve with dippin' sauce.
The Calamari ring is average, regarding to size and taste. Like, very average.
Dekat Melaka or any seafood stalls lain mmg lagi sedap dan besar! :)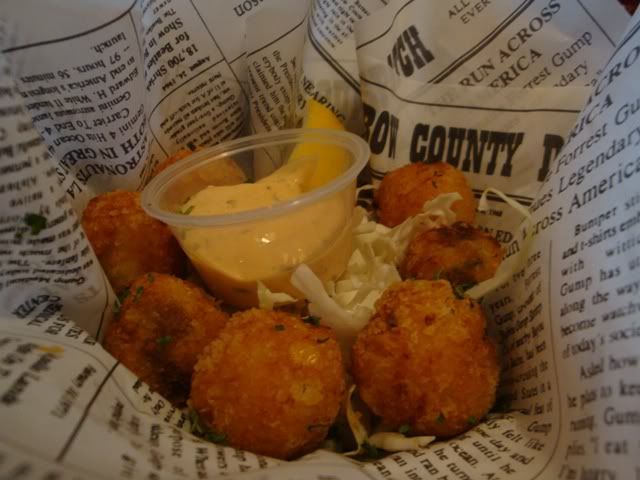 Hush Pups - Mix of shrimp and fish, with corn, deep fried.
Served with cabbage and dippin' sauce.
Ok lah, sedap, tapi taklah sedap gilaaa. But sedap!
You boleh rase ikan, udang, and tentulah jagung. Just nice.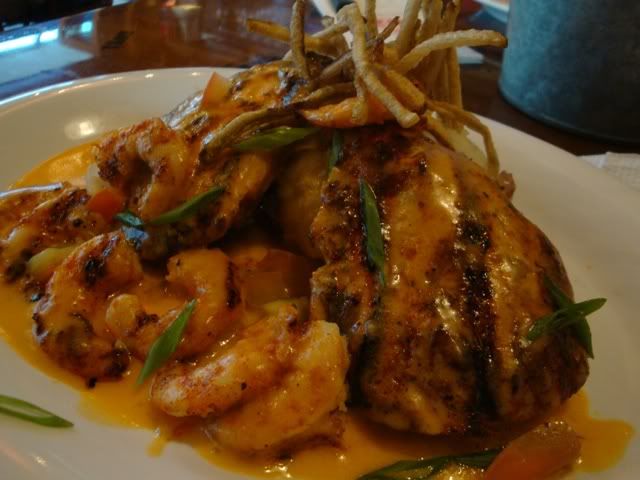 Crazy Cajun Chicken
Grilled boneless chicken, serve with veggies, shrimp, and mash potatoes.
Mine, mash potatoes tu sedap betul! Seriusss, i love it.
Chicken mmg rasa exactly betul-betul grilled, mcm ayam percik. Sauce is nice.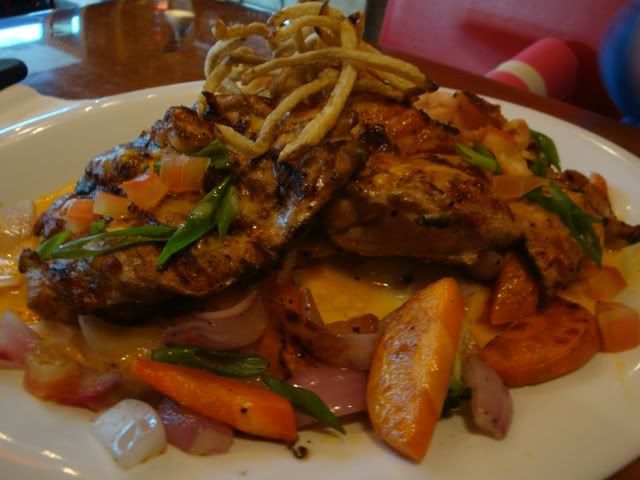 Bourbon Street Catch of The Day
Cajun, with Bourbon Street Sauce, Shrimp and mashed potatoes.
Actually yg atas ni, lebih kurang je 2 main dish ni. :P
Few hours after, we had Baskin Robbin! Nasiblah caramel topping tak de tau. Kalau tak, kehkehkeh, sedap lah telan. Both are favorites! Ice cream apa aku tak suka sebenarnya? *tutup muka*
Mine - Triple scoops : Strawberry cheesecake, choc mousse royal & pralines & cream
sundaes - double scoops : strawberry cheesecake + cotton candy
Sendiri pun terliur. Heh. Ohhh, so rasanya Bubba Gump, nak try saje, boleh lah. Tp nak ckp would be on my fav list, tak sgt kot. Except kalau teringin sgt nak mkn udang! Cuz mmg ada varities of shrimp. Tapiiii kalau org belanja, lajuuu je! Hahahaha. :P
And i realized, sekarang banyak betul tempat makan yg ambil konsep rumah. I've seen the terrace, the apartment, the garden, kitchen, fullhouse, ape toilet pun pernah nampak. Somewhere in BB. Ohhh no to forget, library pun dah ada. Okay, what's next? Bedroom, Dining room, the bungalow? Tskkk...