assalamualaikum :)
lagi kawan menamatkan zaman bujang, Alhamdulilah. At first mcm tak sure dpt pergi ke tak, since agak jauh dkt Serendah. Then Adilah masham call and ajak pergi sesame. Heh, seronok nih boleh jumpa kawan lama! But semua tak sure lg memandangkan jadual kerja masing-masing yg tak menentu, yg walaupun tgh cuti, anytime boleh tiba-tiba terpacak di office. ye, sentiasa bersedia, mcm askar dah. LOL.
Semalam, double check dgn gfs, so kami redah je siapa yg ada dan duduk area Setiawangsa juga. Ready to go, set, Serendah jom! mula-mula ingat Serendah tu dkt Bangsar. Sekali dkt Bangsar tuh, Segambut daa. Adilah drive hari ni, hee 1st time keluar dgn dia, dia drive, jauh plak tu. :P Pick up salghee, dan siap sedia. Meredah jammed, hujan, dan pergi-balik 4 tol. Jauhnya Serendah. We took almost an hour and half utk pergi sahaja. Lalu Rawang, ingat rumah shafinaz BFF! Huwaaa.
Gambar pelamin dr jauh. sampai je kenduri, pengantin tgh makan beradab.
Mak shasha heret kami ke meja depan sekali.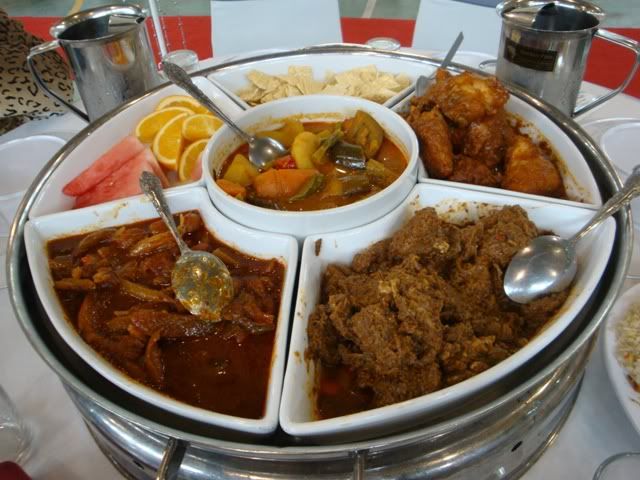 perut pun dah lapar setelah jauh perjalanan.
Kami duduk semeja dgn pengarah muda tmpt shasha kerja. Young chinese.
Baik, kaya, bawa audi sport, woot woot.
tiba-tiba ada org tepuk dr belakang, sekali tgk, nadia, kawan kolej dulu!
Menjerit dan berpeluk. Nadia skrng tgh buat degree dkt UiTM.
dari kiri : salghee. adilah. nadia.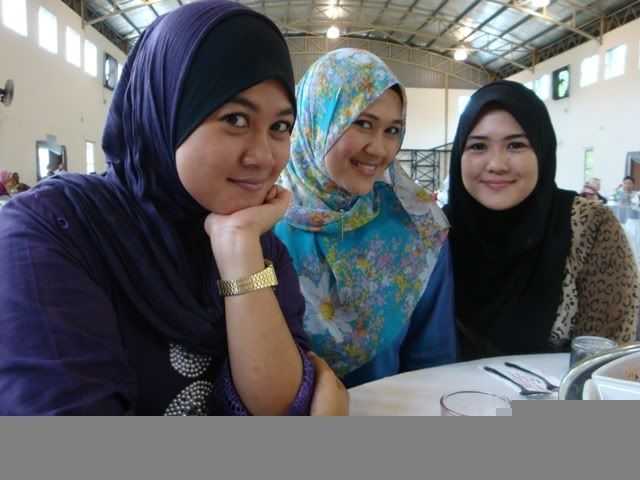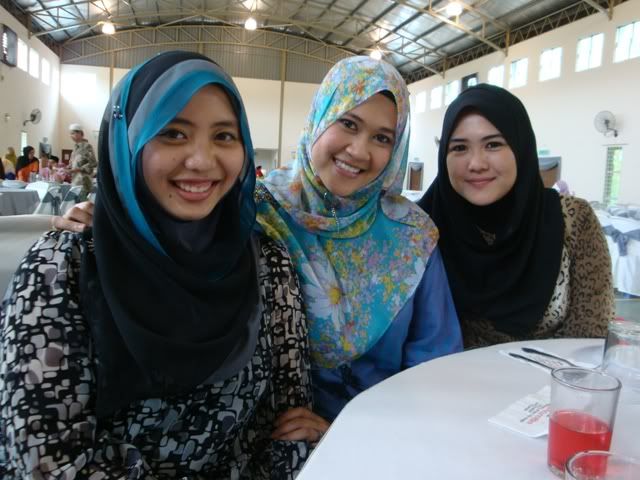 nak juga bergambar dgn nadia!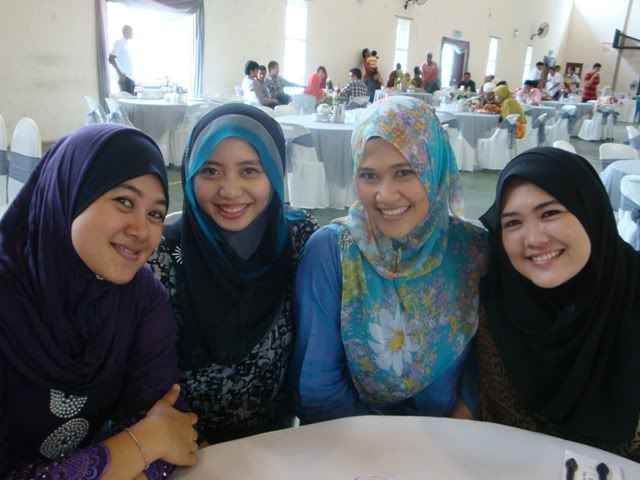 kami berempat. Boss shasha yg ambilkan gmbr. see, told ya. die baik.
siap tuangkan air utk kita org. huhu.
potpet2, makan-makan, tiba masa utk pulang.
bergambar dgn shasha dan suami. :)
ramai lagi!
congratulations shasha! Semoga bahagia ke syurga, amin. Then balik, hujan jgk. Jammed sentiasa wkt lalu Rawang. Sampai area KL dalam 5:15, adilah ajak minum. So terus ke starbuck JJ AEON setiawangsa. Thanks adilah belanja! Besttt. :)
Mcm biasa borak macam-macam. Love, relationships, works, conflicts, stupid jokes, bout future, siapa kahwin pulak lepas ni. heh. entah siapa, clueless.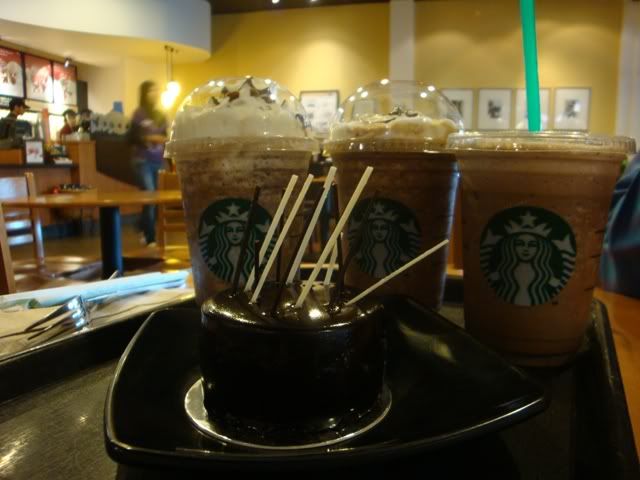 thanks masham!
then, it's almost 7pm. Adilah hantar balik rumah. hee, Thanks yang sbb memandu jauh gila, and belanja starbucks! And thanks salghee sbb walaupun sakit kaki, gagahkan diri jgk. hehe.
Esok nana gomez bertunang! Selamat bertunang dear! qilala doakan semuanya berjalan dgn lancar, Amin! Really am happy for you :') Selamat bertunang jugak Nisha, adik nora.
Till then. Have a nice holiday!