Assalamualaikum :)
Hye hye. So how's life been treating you so far? Mine was good, Alhamdulilah. Hari Khamis tetiba demam, tapi Jumaat ke klinik jgk sbb mama abah risau Sabtu tu ada interview di UiTM Shah Alam. Interview utk degree (broadcasting), everything was great, so, let Allah do the rest. Pray for me pretty plz? :)
And minggu ni saudara mara bertandang lagi! The main point was mcm biasa, musim cuti sekolah kan, ada wedding. So Sabtu, habis interview, terus pergi wedding dua pupu belah atuk lelaki plak. Heh, blh tak secara official jd saudara dgn classmate time diploma? sbb cousin dia, kahwin dgn dua pupu sy. So jadi lah juga bau-bau bacang kan. Keciknya dunia weyh Fuad. :P
Ohh, bukit Tinggi. Dkt sebulan family rancang, hajatnya dulu nak pergi Perlis lah, utara lah bulan 12 ni, tp sbb hujan dan banjir, tangguhkan dulu. I've been here once. 8 years ago, I was only 14. Semuanya FOC (free of charge) dulu. Sekarang dah kene bayar RM12/per person. Mahal kann. So, mmg hajatnya nak overnight semalaman. We booked 2 apartments, with 2 rooms each.
Sudahlah demam, tetiba Ahad tu lah nak selsema tak berhenti. Makanya, memanglah muka sememeh gila, it was obvious okay. So mlm tu, sepupu yg kerja hari Isnin, balik KL, i pun tumpanglah sbb hidung tak takah. Sedih gila tak dpt join yg lain tidur sana :( Tak pe lah, Alhamdulilah hari ni hidung dah okay sikit. Sesiapa rasa nak sejuk, nak tgk bangunan ala-ala France, datanglah bukit tinggi okay! :)
reminds me of the black swan.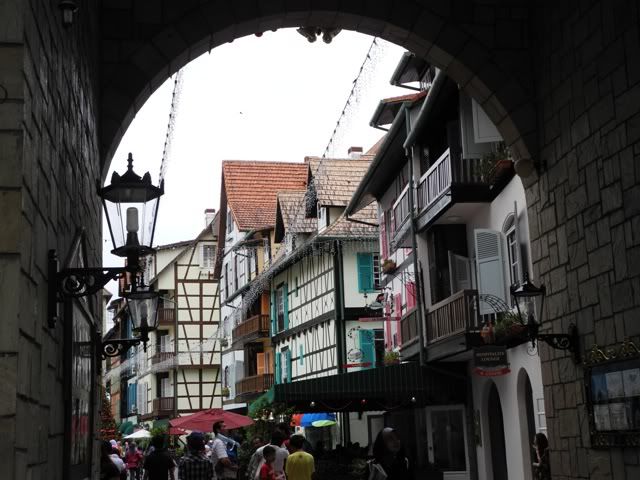 Welcome to Colmar Tropicale!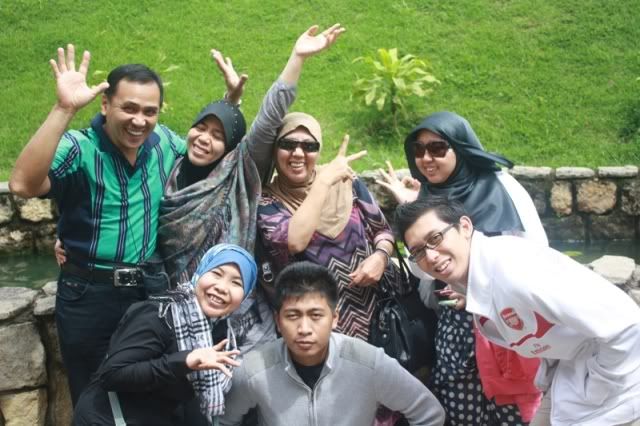 excited faces.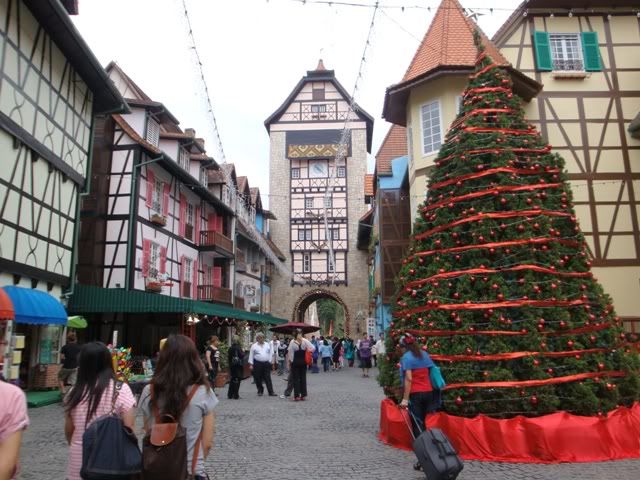 big Christmas tree!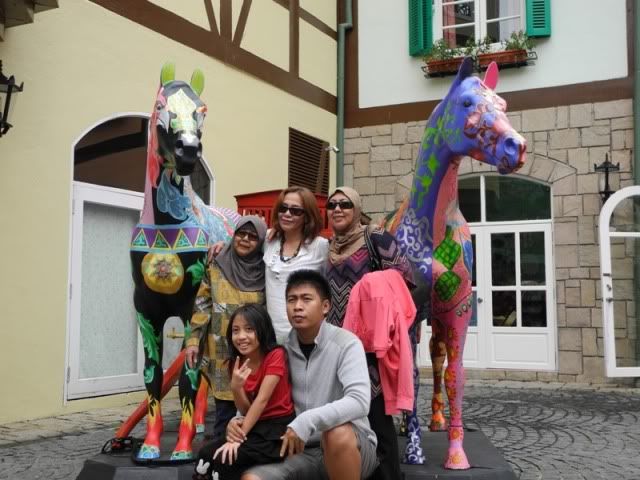 colorful decorations.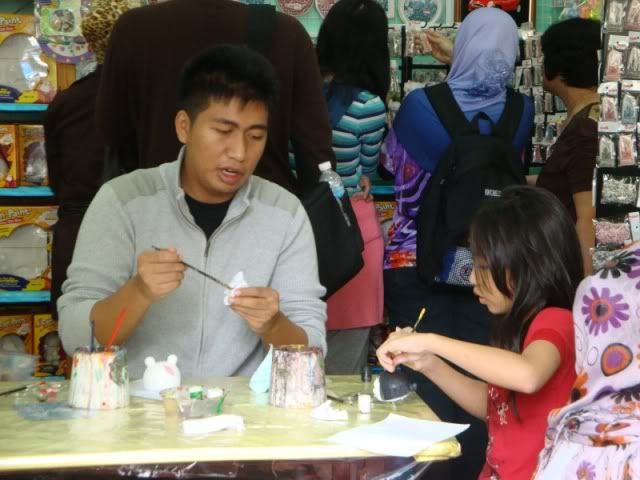 kids do the art.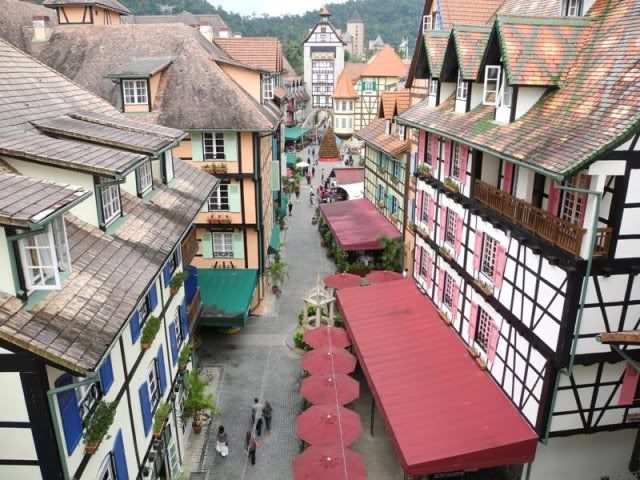 view from the highest tower.
the wishing well, every cents will be donated to specific organization.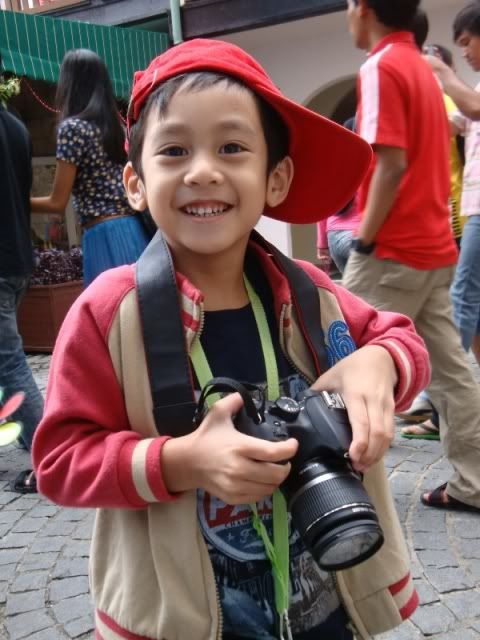 anak saudara paling nakal nak mampus. Jgn terpedaya dgn kecomelan dia :P
Amsyar Amar, si abang.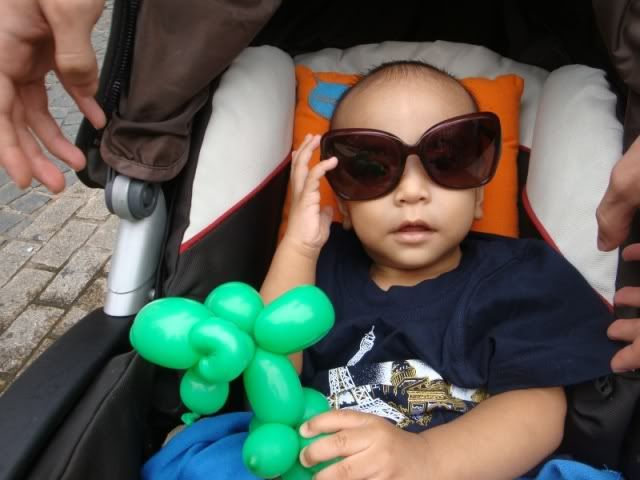 Adik, Aqeef Amar, baik gila. Itu yg dibuli je :P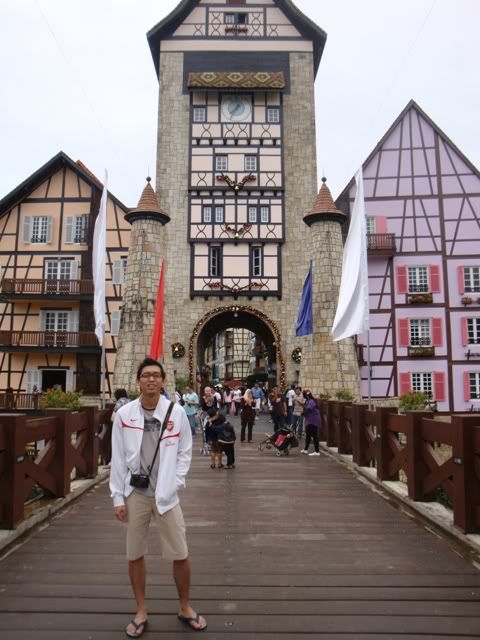 Jom keluar! Moh ke rabbit farm dan jalan-jalan!
nampak dah muka hidung nak tercabut belah kanan tu? T___T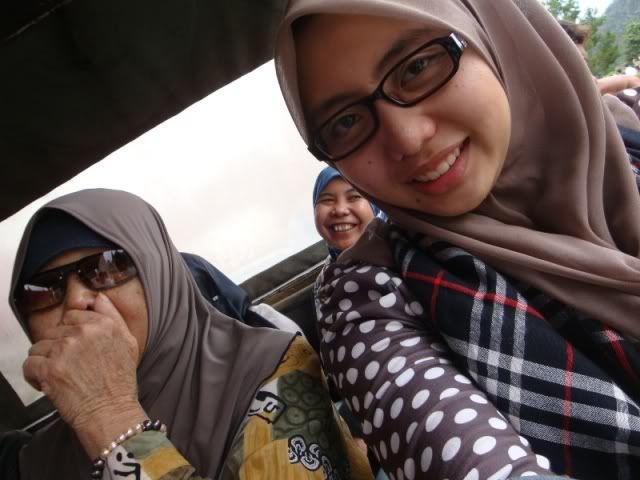 Sememeh.
rabbits!
guinea pig comelsss!
mama gua cute, wa tau :)
free gymnastic shows. Seksa tengok. phew~
Ohhh ini muka mereka-mereka yg bertahan utk overnight. Sejuk.
Yg balik KL kak sally, kma, ayie dan I. Demam.
Bukit Tinggi ada jgk Japanese Farm yg gambar tak de plak. And oh ada juga utk aktivit lasak mcm flying fox, rock climbing, which are cool and awesome gila! Tak tahu pun ada, kalau tak mmg nak buat kot! Then what else, You can spend the whole day lah here.

Tapi utk tidur, sangat tida di-recommend kan. Service hotel teruk gilaaa. We have to wait for hours, lebih 3pm kot, pdhal dah booking. Itu antara penyebab demam makin teruk, sejuk kot. I was like, wearing 4-5 lapis baju kot sbb demam, plus hujan kejap-kejap. Then maybe holiday kot, bilik kecil ke besar ke, sama price, unfair kan?

Then my auntie call management, she would like to speak with the manager. She called like 4-5 times kot, blh tak staff die main passing-passing phone? I was pissed off. Haaa teruslah i mention kan "yes, we booked under Datin Faridah" haaa baru passing dkt manager, and dpt tukar bilik, which are two times bigger, and exactly same price. Apekahhh? fuhhh. But then, rupanya service dia memang teruk, so ppl, tidur dkt Meranti kot better. Book early, sbb selalunya fully booked.

Okay, berharap diri cpt sihat. Till then, Assalamualaikum! :)