assalamualaikum :)
sesungguhnya mata hanya separa terbuka. serius mengantuk gila, pdhal dah mandi ni tau! tp excited nak share gmbr wedding td. Ohhh td adalah wedding reception dua pupu i, wawa. Dulu, kami sgt rapat tau sepupu-dua pupu. Tp bila makin besar, dah makin kurang. maybe sebab jarang jumpa. It just happened... Oh btw, ada jgk yg confused, kenapa sy mesti balik Terengganu every year during Aidilfitri. Sbb, situlah rumah datuk saudara, dan dua pupu ni. Mum's siblings are very close to their cousin. So, sbb tu sampai skrng mmg stick wlpun saudara jauh.
And so... akad nikah wawa & acop was held on 11-11-2011 in Terengganu. ini reception belah KL, which was held at Dewan Puspanita. It was a simple, but sgt kreatif celebration. I love the idea of decorations. Well, at least we had a lot of fun! And, sesiapa nak kahwin, boleh je try usha Dewan ni, cantik, boleh tahan besar, and quite nice! seriously. :)
so, let the pictures do the talking!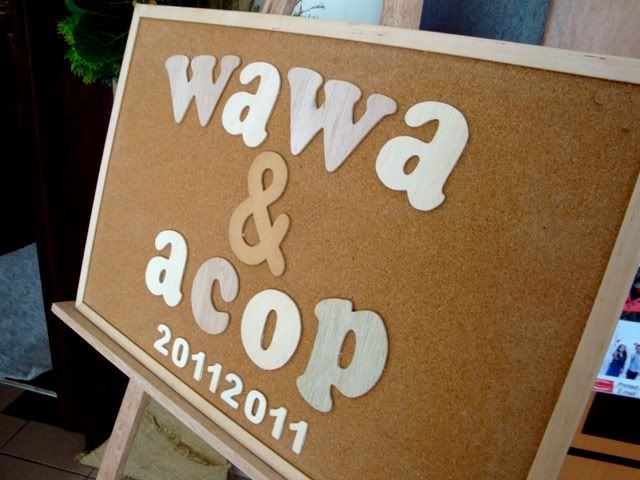 at the hall entrance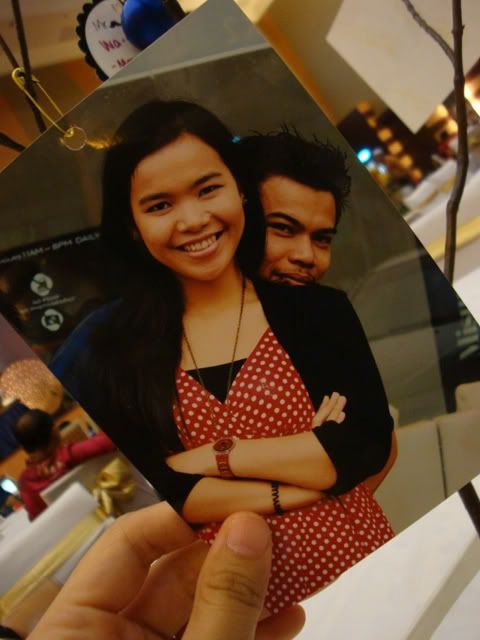 pengantin! wawa dgn acop!
and, every guest digalakkan utk buat wish! yeay! :)
back side of the wish card.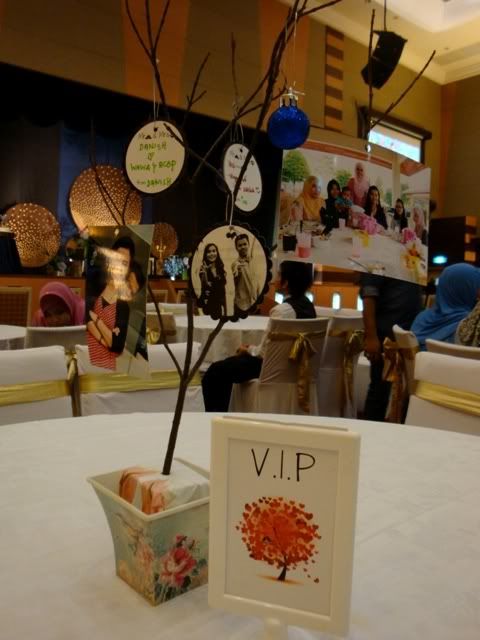 dan digantungkan as a decoration on every table!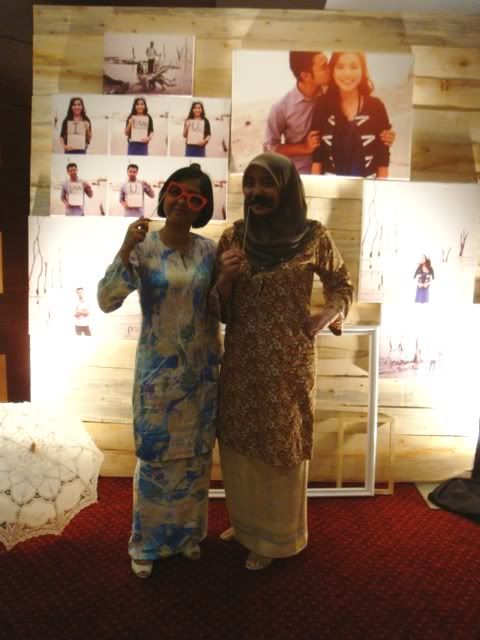 i excited lebih! best sbb mmg ada bahagian utk photoshoot!
i pakai kain songket dgn baju kurung tu, just mix and match. LOL.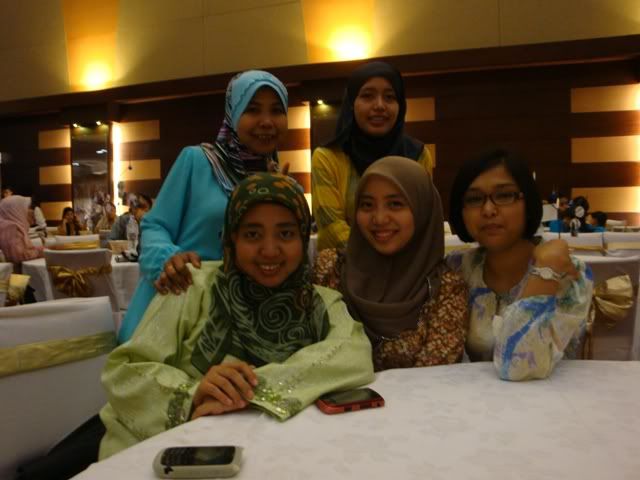 ini ajelah sepupu-sepupu perempuan yg ade. kanan i dah kahwin, kiri i nak kahwin next year.
belakang i kanan, dah anak 3 comel-comel, kiri tu bz dgn kerjaya!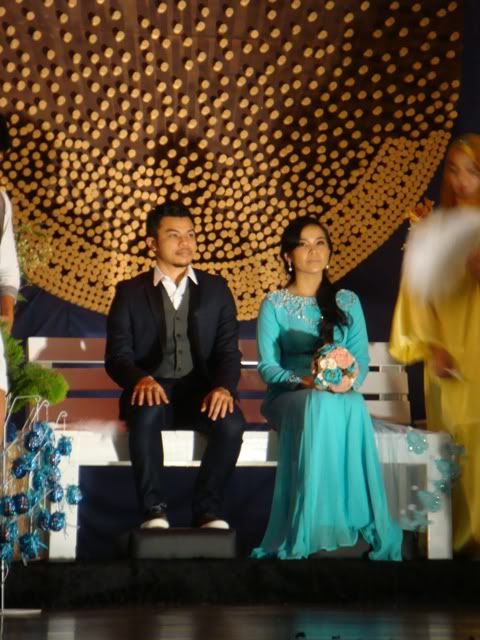 pengantin dah bersanding! wawa mmg cantik!
sbb tu kalau ada kwn nmpk dia time open house, mesti nak ngorat. zz
cousin and aunt!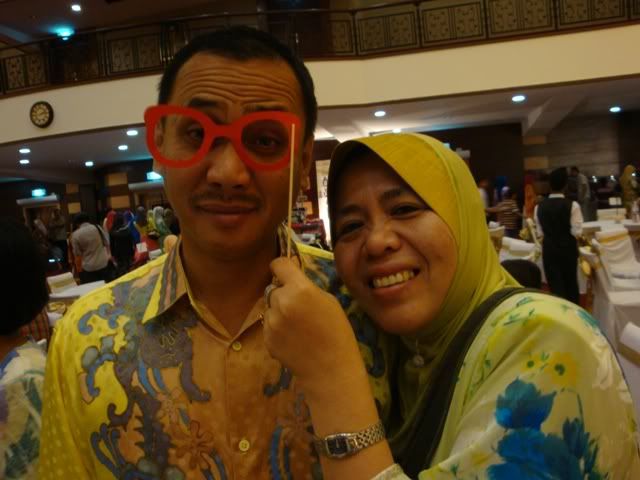 funny mum and dad, love them to bits!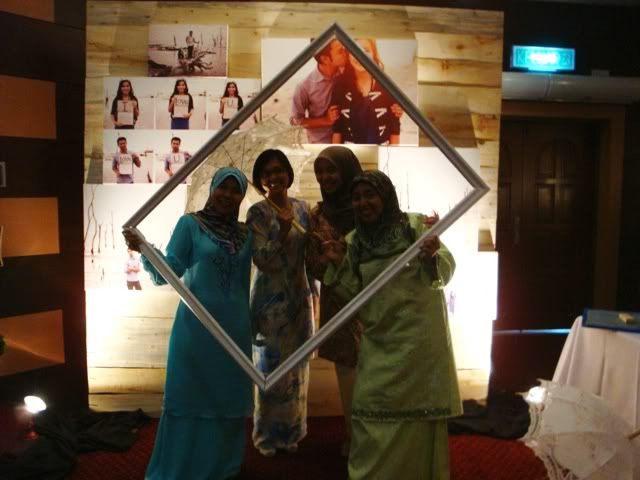 heh. sebelum balik! ada props such as mask, lace umbrella, and empty frame! :)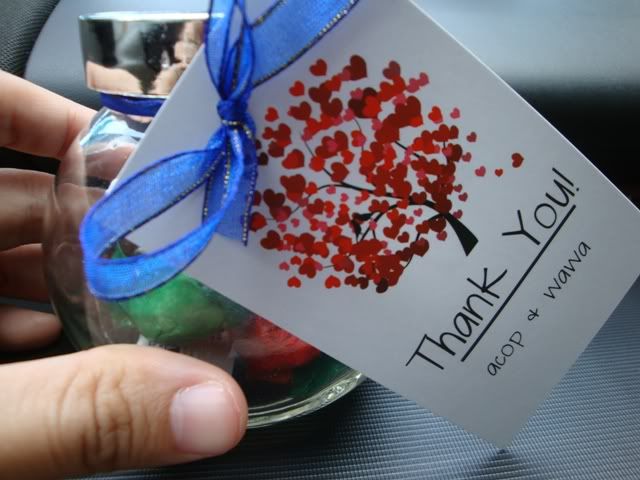 congratulations wawa & acop!
Sukaaa. We had fun, sbb makanan best, jumpa family, then seronok snap pictures and had fun with all the funny mask, and, boleh tak i nak nangis time tgk video nikah die org? tskk.. sungguh lah emo lebih! tak boleh blaaa kan!
and, creative kan? Yg topeng tu i mmg ada nak buat kalau kahwin nanti, wawa dah buat dulu! eheh. hopefully mereka bahagia dunia akhirat! aminnn!!!
then, in the evening td, bf kma, my cousin, dtg jumpa our family for the first time. tamat sesi interview, insya Allah majlis merisik kma akan diadakan 4th December 2011 ni. Kalau tak ade aral melintang, tahun depan ada lagilah majlis keluarga. :)
okay, i need a nap. have fun! take care.