assalamualaikum :)
First of all, selamat bercuti! Syok jgk kalau dpt balik Kelantan, sbb org Kelantan & terengganu, raya Aidiladha dia meriah sikit. Tp sebabkan cuti sekejap sgt, keluarga setuju utk raya KL je, memandangkan nak jimat kos sbb hujung bulan ni pun nak ke Kuching. Happy weekends & Selamat hari raya!
Ohh siapa suka rantai panjang2? especially yg vintage? I suka! Especially kalau OWL! Don't ask me why, tp i suka burung hantu sejak zaman kanak-kanak. Lgpun sesuailah kan sbb pakai tudung kan. tp kadang tak nampak pun rantai tu, sebok nak pakai jugak :P
Just wanna share some of my fav necklaces. *kalau rajin pakailah*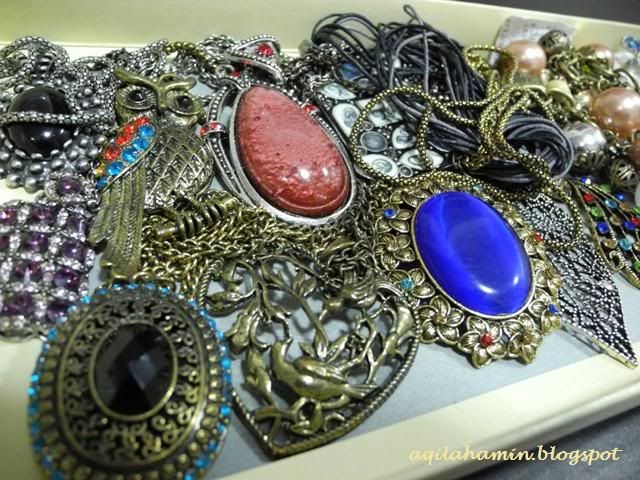 I gather them in a tiny small long box.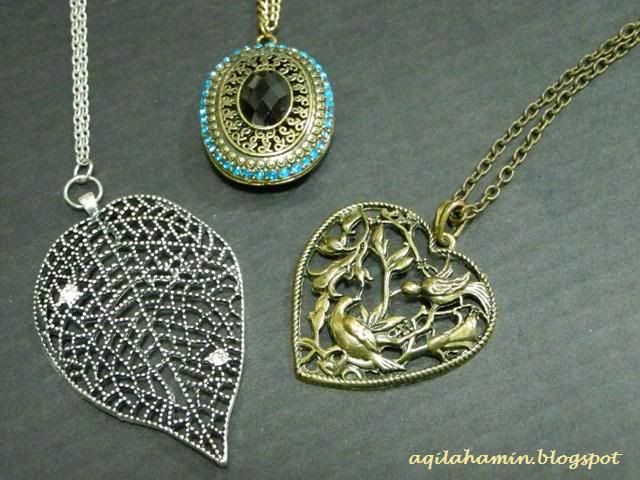 those i bought from online blogshop. But it was a long time ago.
Dah lupa nama blogshop. Sorry! :( all from Korea.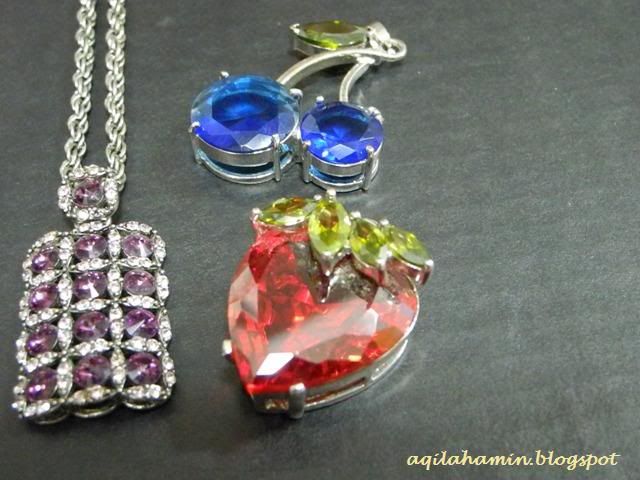 Ohh ini dah lama. Mama punya. 2 loket itu, Kristal. Ini sejak zaman sekolah rendah.
Bila dah besar ni, mama hadiahkan :)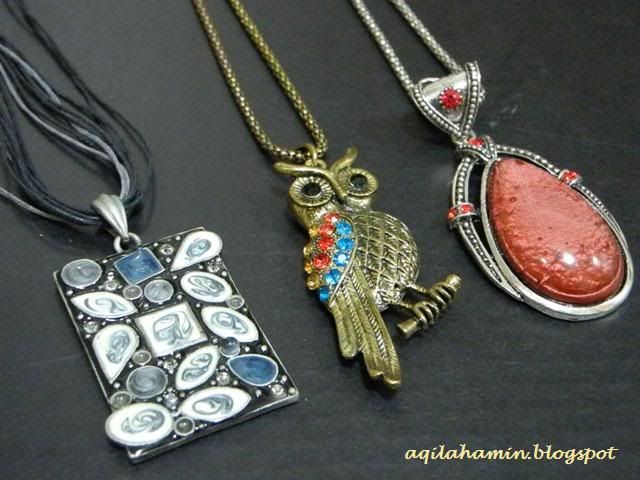 Semua beli dkt my fav accessories shop - Chamelon
Selalu pergi yg dkt KLCC.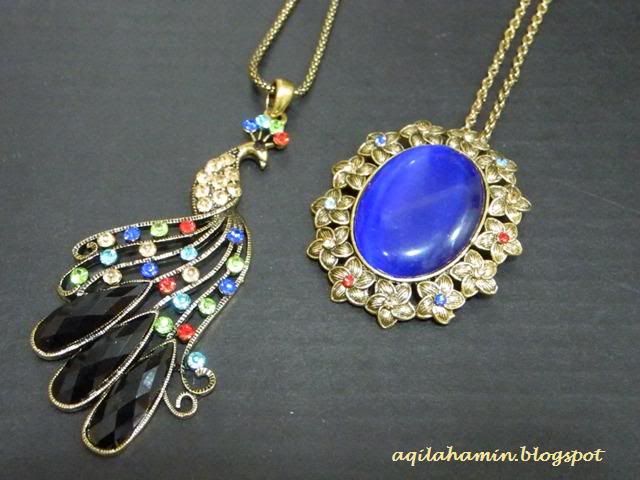 ini dari Pasar Baru, Bandung. Banyak lg lawa-lawa, but i was in a rush.
Tolonglah kalau 1st time pergi Bandung, pergi at least more than 4 days :P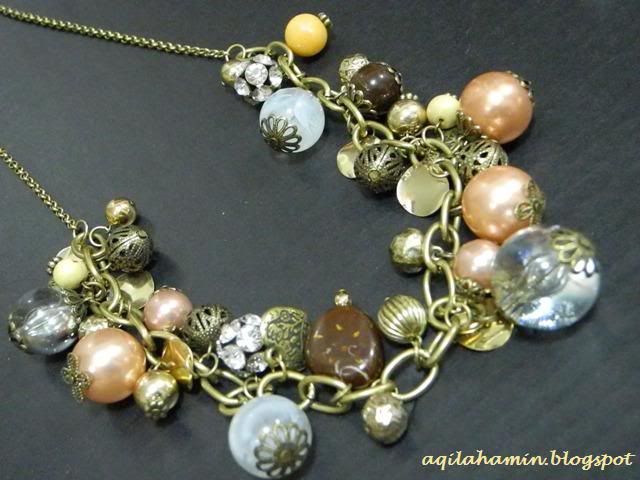 this one is slightly different. I love that bunch of colorful vintage beads.
I want more. I always want more. But enough for now. I tgh aim boots dkt Mark & Spencer, tp rasanya by the time i dah ada duit, kasut tu dah takde '-___-'
Oh ye, semua ni murah-murah je! The most expensive i beli is RM30++. Tp itupun sbb mula-mula baru nak up semula long necklaces. Lepas tu semua murah-murah RM15-RM20 je i beli.
Kalau pergi TS, mmg suka sgt tgk! Tergoda, sampai lupa warna apa dah ada, warna apa belum :P