assalamualaikum :)
hye, good morning! best cuaca pagi ni. redup, diam. terkadang perlukan suasana sepi begini kan? tenang. eheh. oh by the way, semalam semangat gila nak bgn awal, nak pergi Big Bad Wolf Books Sale!
Actually, dah lama dah sale ni mula. 7th - 16th October 2011, yup, today is the last day! anyone who missed it, go grab your car's key and pergi ke HALL A, Malaysia Agro Exposition Park Serdang. Siapa yg pergi awal-awal hari tu mmg untung gila lah sbb banyak lagi buku!
claim your free limited edition bookmark! :)
Semlm pun banyak lagi. tapi buku yg mmg famous gila dah tak da. Habis. If ada pun, the very last copy which is fard to find. ye lah, 1 in a million. eh salah, 1 in 1.5million. Tambah plak semlm crowd mcm pergi pasar malam! Serious, well, weekends kan.
And nak thank you bebnyk2 dkt namin sbb sudi bangun awal! Kejut dia seawal 8pagi. HAHA. Thank you dkt atika & her sister Aqilah jgk sbb ikut and tunggu i lama dlm hall. Sorry namin, atika, aqilah. huhu.
ini aje yg ade dkt rumah. Sbb tu nak bali baru lagi. Nak membaca!
p/s: Nora, buku yg awk kasi birthday 2 years ago, sy simpan dlm kotak yg sama :)
Dah nampak lama dah iklan book sale ni, tapi buat-buat tak nampak sbb tgh saving. yerlah minggu dpn bnyk special occasion. Namin's graduation, i'm getting older *i wanna buy a cake for myself*, and the whole family is going to Bandung next week. Ini tah mcm menangis tah pergi Bandung kalau tak dpt shopping. LOL.
Tapi kelmarin dah tak dpt tahan. Aura book sale tu memanggil-manggil jugak! Mmg nak korek juga duit pergi beli! Tapi kan, lepas tu kan, my dearest BFF, shafinaz setuju nak hadiahkan buku-buku ni as birthday present! Tahu tak suka gila, terharu gila? tahu tak tahu tak? *terharu sbb dia transfer duit dr Russia* tp bila masa u simpan no akaun i? tskk. by the way thank you shafinaz maruai!!! I'm so happy. and bak kata you, tak perlu pening nak fikir nak kasi i apa ek. :P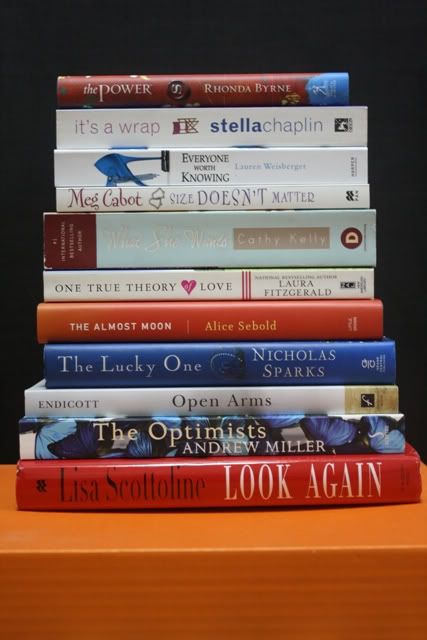 managed to grab 11 books. Nak grab lagi, tp terlalu banyak persaingan.
Plus rupanya dlm dlm hall dr 1130am -230pm '-___-'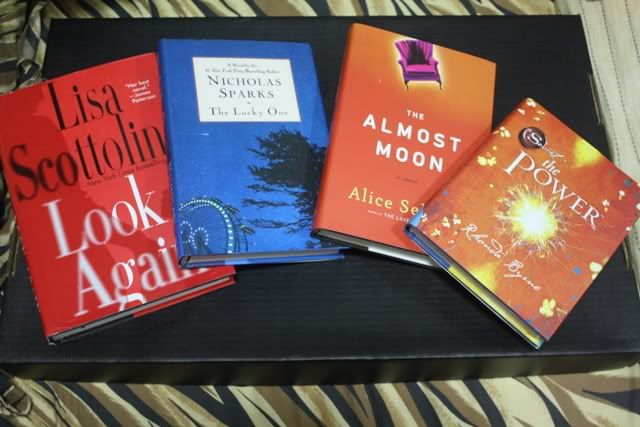 4 hard cover books. Price range RM8-RM15. The highest price is RM15.
the one on the right side - the power.
7 regular cover books. All the price is RM8
so worth it kan? so hurry, before it is too late. Go grab yours! :)