assalamualaikum. harap semua sihat je. yg tak sihat, jgn pandang remeh. sila ke klinik atau farmasi asap, makan ubat. hargailah sikit kesihatan yang tuhan kasi tuh. jgn jadi bodoh sombong.

maaflah kalau susah utk dihubungi. HP semua boleh kata silent. tak ber-charge. most of the time makan, tidur. CEHHH. tak sihat pun makan tak ingat. :P selagi boleh makan, baik makan. dalam bulan 1 nanti, proses permakanan tu akan terganggu kejap T_______T

sebab tu tak update blog sgt, tak update FB sgt. jarang sgt online. i might look normal from the outside, totally normal. Only god, me, the Dr knows inside. fineeeee. ta de cancer, leukemia or what, but still it is something related to the biggest everyday-process-in-life. so jadilah cepat penat, sakit dada, demam on-off, mata berair.

bile camtuh, mimpi pun tak best. syaitan lagi suke. kejap ko terjage. malam tadi terjage sharp at 12am. seriously sharp, terus cari mane abah? sbb tidur dgn mama. cari abah 1 rumah. abah tak de. sekali abah baru otw balik, dr reunion dgn kawan-kawan. cuak owhhh!!! T___T

erm... tak tenat pun. jgn risau. sy cuma nak minta, minta sgt tlg doakan utk semua ahli keluarga sy. i don't know somehow it seems like everyone pun nak sakit. sakit yg, teruk. bukan setakat pergi mkn panadol, then okay.
Di Kuantan...
ayie, aisyah, abg ayum (suami kak ngah) semua dkt hospital. ayie & aisyah denggi. abg ayum asma... ayie makin teruk. aisyah makin pulih, abg ayum pun makin teruk.
Di KL...
kak lin & abg zul demam sakit tekak, selsema semua. tapi dah seminggu. Su pun masuk hospital, demam virus. more than a week. semalam, mama abah pun tak boleh tidur. tiba-tiba mama selsema teruk, abah sakit tekak & demam. abah kalau demam teruk :(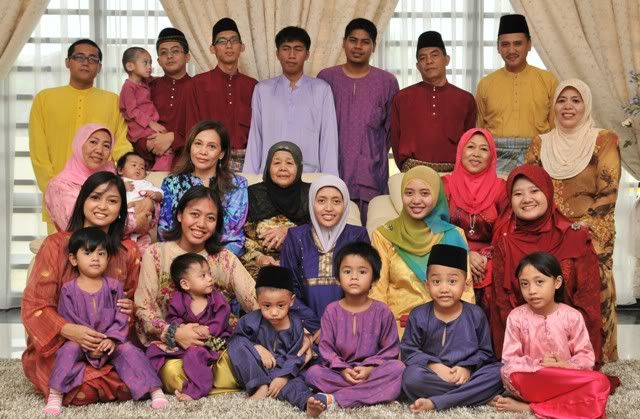 Just... tolong doakan semuanya okay ye? thank you sgt-sgt. take care semua.