alhamdulilah it all happened in a blink of an eye. *ok ak da mule bosan ta de FB. hua3* kenape deactivate? entah. bnde tu dtg all of sudden semlm since, well a few reasons kot. but nothing serious meyh! just ak rase FB tu da bosan gle, tp mesti maw ngadap jgk bnde tu pd hal sampai tataw na buat ape da *addiction*, then bnde tu ak tgk bnyk mendtgkan keburukan dr kebaikan. so biarlah otak ak ni rehat dlu dr bnde2 duniawi tuh. :)
ok, ak da dpt 2 bday present thn ni, di mane ak x sngke pun akan dpt. *wink* BLESSED -- kembang hidung, senyum megah :P

1 - drpd mama abah. 2 - drpd shahli, cali -- budak nun jauh di indonesia.
mama abah kasi bnde yg tahun ni baru ak jatuh cinta. and alhamdulilah dgn izin Allah, dgn persetujuan & kerjasama mama abah, ak dpt bnde tuh! alhamdulilah. alah. handbag je. hehe. tp asal kecoh sgt? sbb

handbag COACH.

yg selame ni ak tgk dkt google atau menempek je dr luar butik2 die dkt KLCC. haha. alhamdulilah ak dpt, pink lg ok! biarlah striking skit, and lain dr design2 Coach yg lain yg more to maturity, elegance & earth color. LIKE! ak sgt menghargainye since harge die dah blh beli BB and 2-3 handbag Guess kan. dan the best part is, buat ak lg bersemangat nk jd somebody! motivation!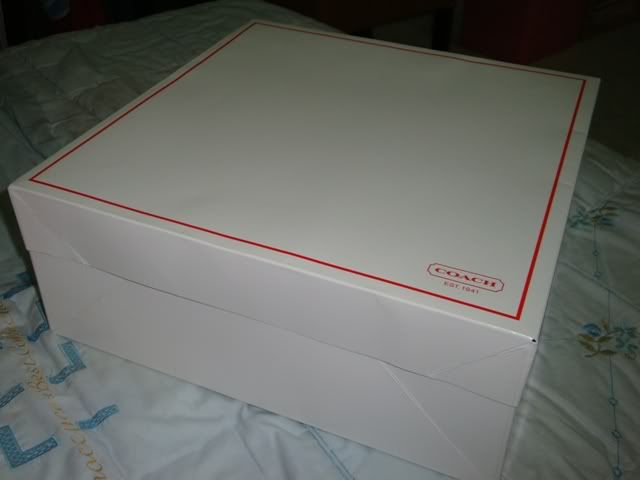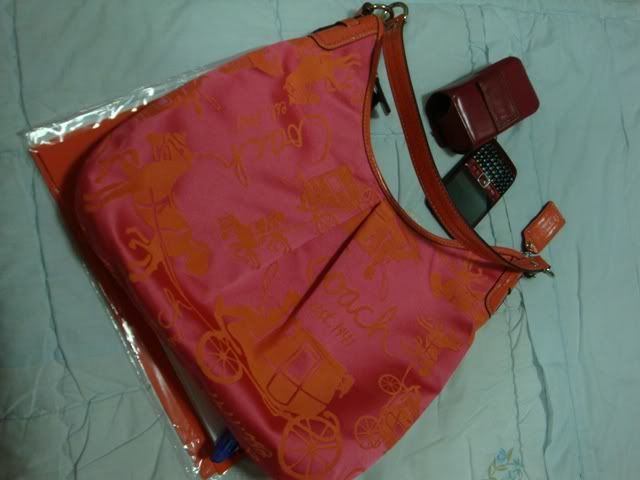 lepas tu ade la, balik kerja nmpk bungkusan. pelik. ble mase ak beli brg on9 nih. skali, huwaaaa. ade hadiah yg ta disangke-sangke. ahah. skeee sgt, yerla unexpected things kan. white color. no1 fav color. :)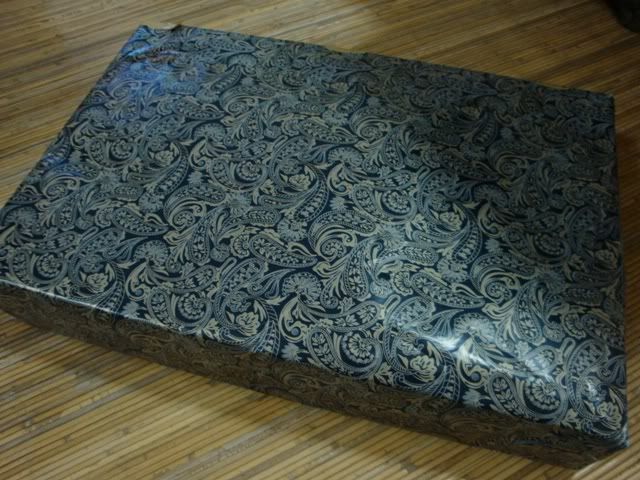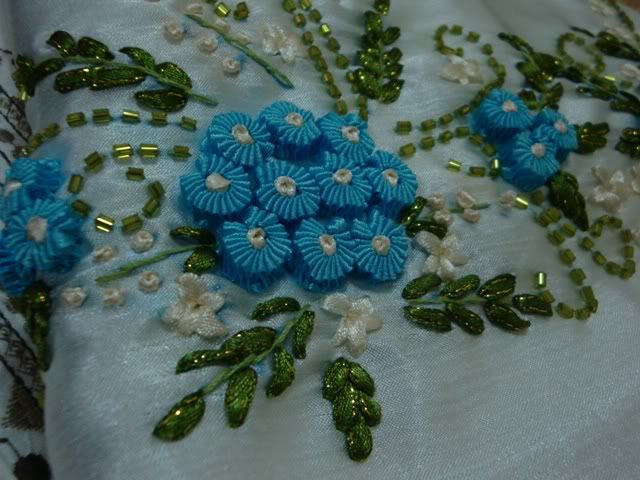 kain baju kurung, putih, bunga sulam biru turqoise.
alhamdulilah. skeee. dua-dua bermakna. birthday lmbt lg pdhal :P